Featuring four elegant and timeless designs, the collection draws its inspiration from the beauty of nature, which sees blooming botanicals and vibrant wildlife flourish on luxurious 220 thread count cotton sateen. Presented in both fresh brights and a rich colour palette of teal, tropical green and moody darks, the collection brings drama and style to the bedroom.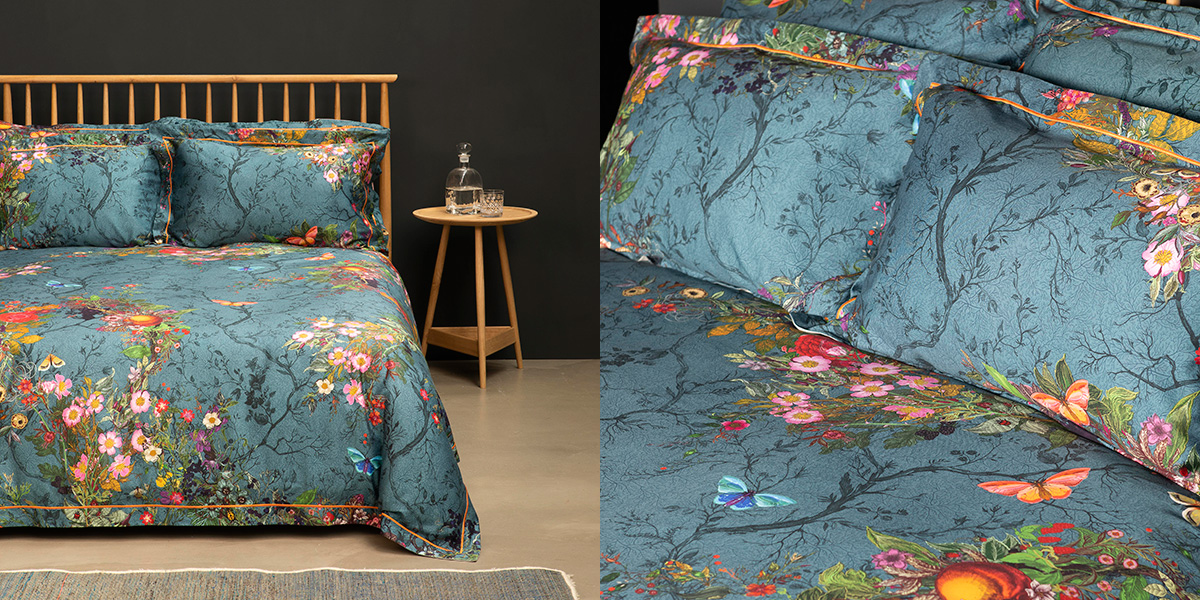 Bloomsbury Garden in rich teal, cultures blossoming briars, fruiting vines, bright beetles and butterflies. Blissful nature with all the charms of the British woodland thicket.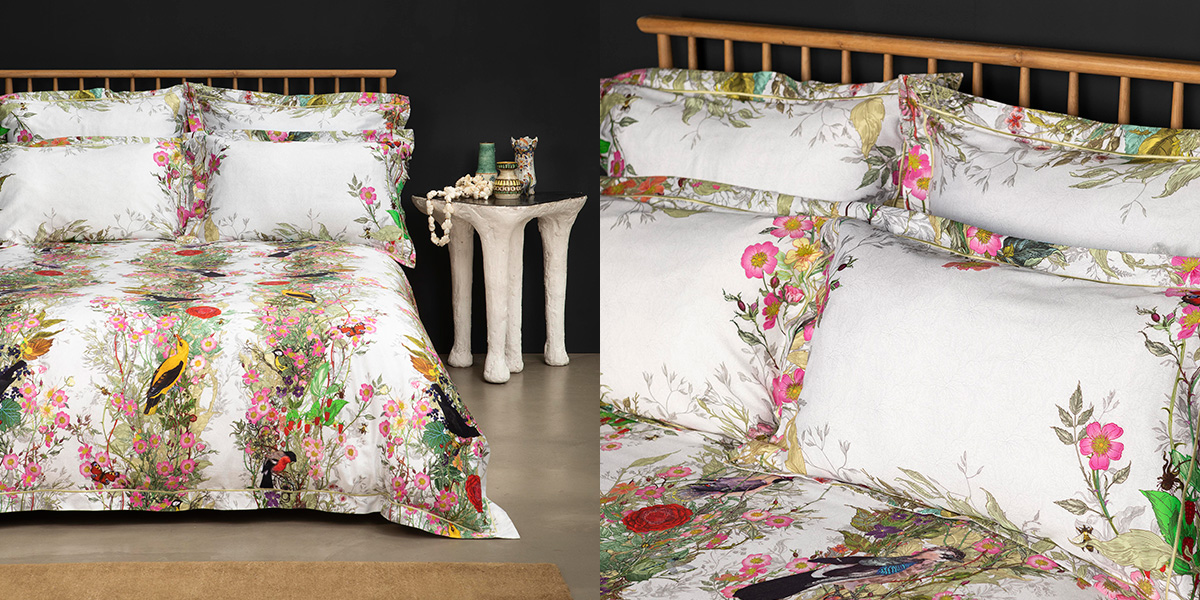 Fruit Looters flourishes with blossoming fruit, thieving birds, butterflies and bees of the garden. In a luxurious 220tc cotton sateen and with an Oxford edge and contrasting satin stitch detail this design is an ornamental grove of sylvan delight for a modern bedroom paradise.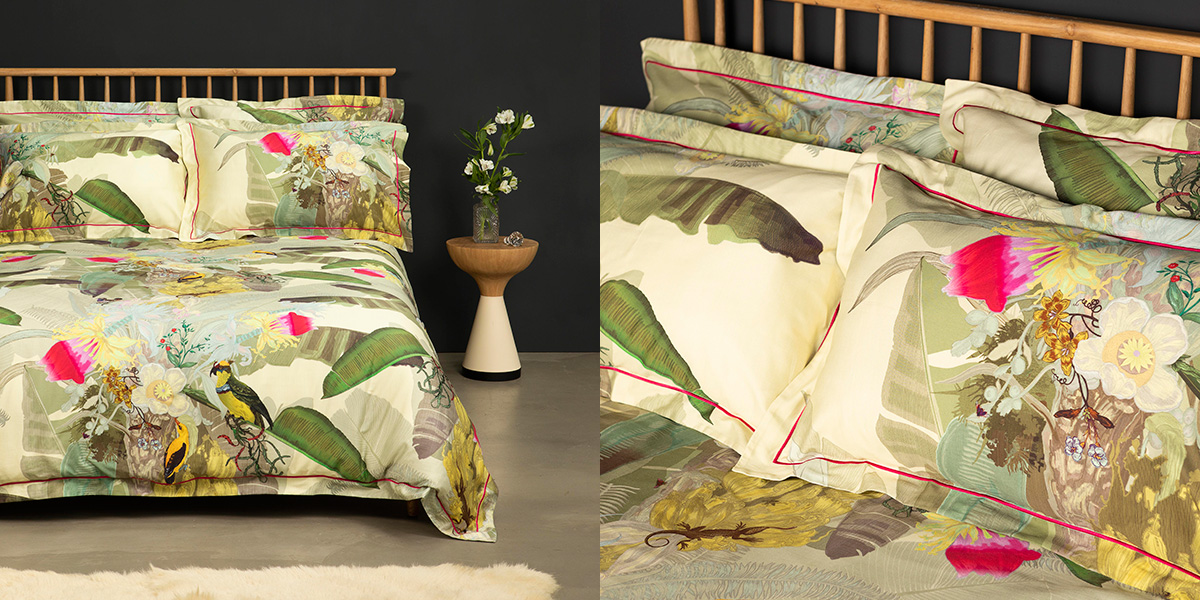 Merian Palm is a rich flow of arboreal pattern and palm repeat, festooned with flora and fauna. A vibrant blaze of tropical colour.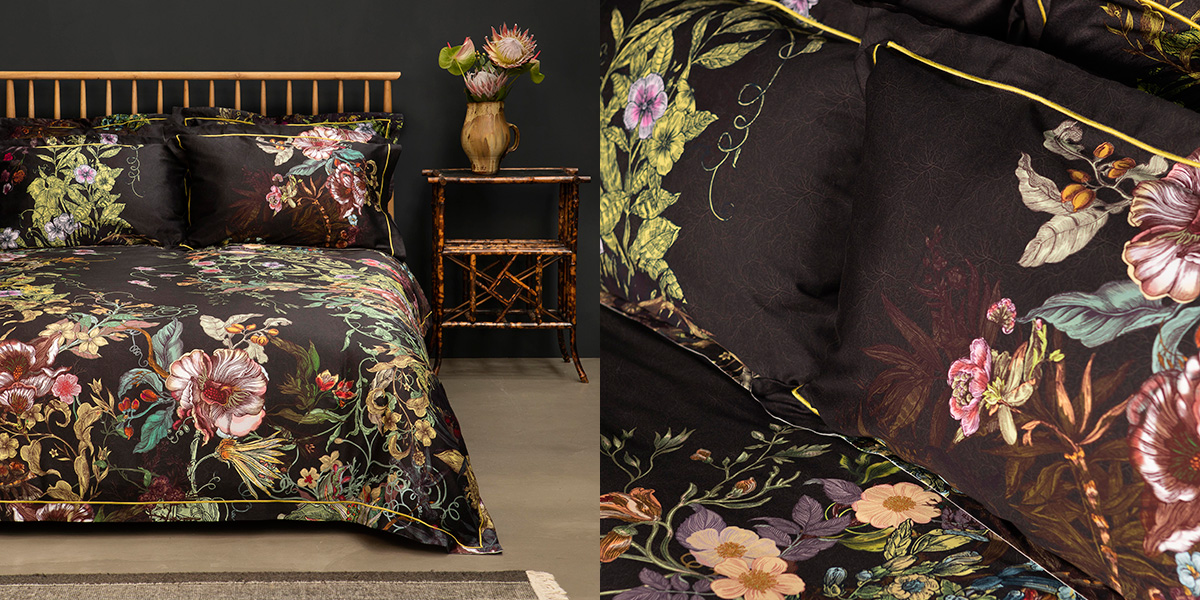 The dark and moody Opera Botanica flows to the brim with iconic Timorous Beasties motifs - signature wreathing blooms and swathes of vines, concealing exotic bugs and beetles.