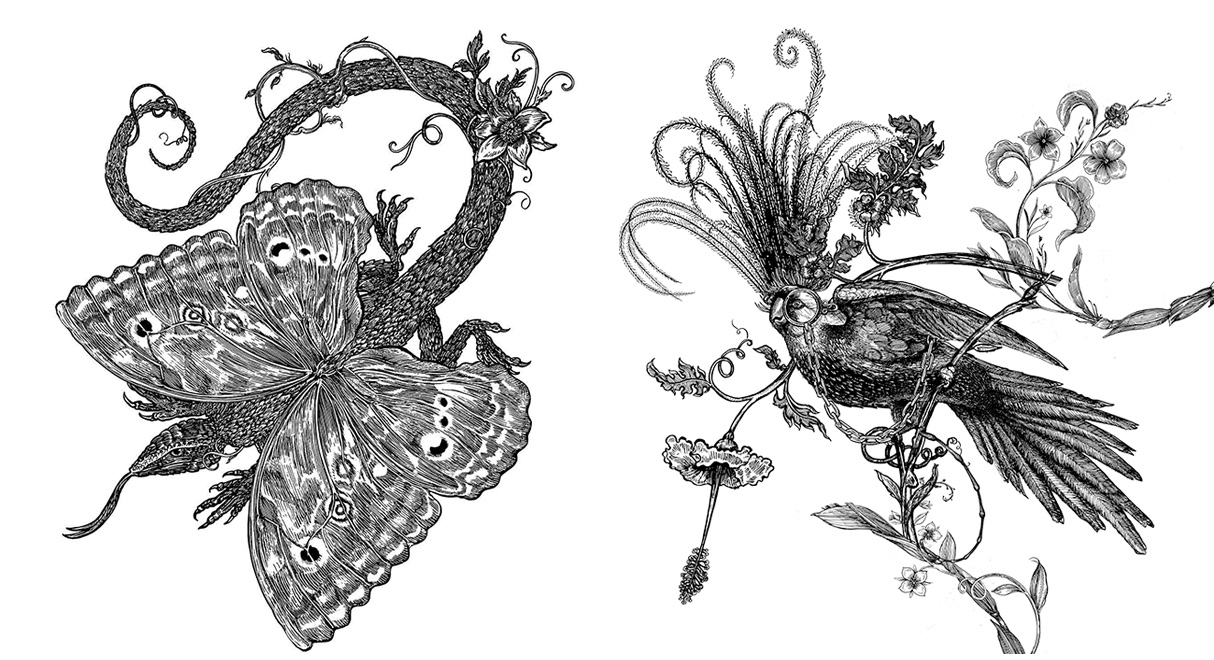 Initially comprising of a series of intricate hand drawings, the design process started by drawing fantastical beasts. Using simple black pen allowed director Paul Simmons to capture fine details and weave in eccentric details. For example, the Party Parrot, complete with headdress and monocle.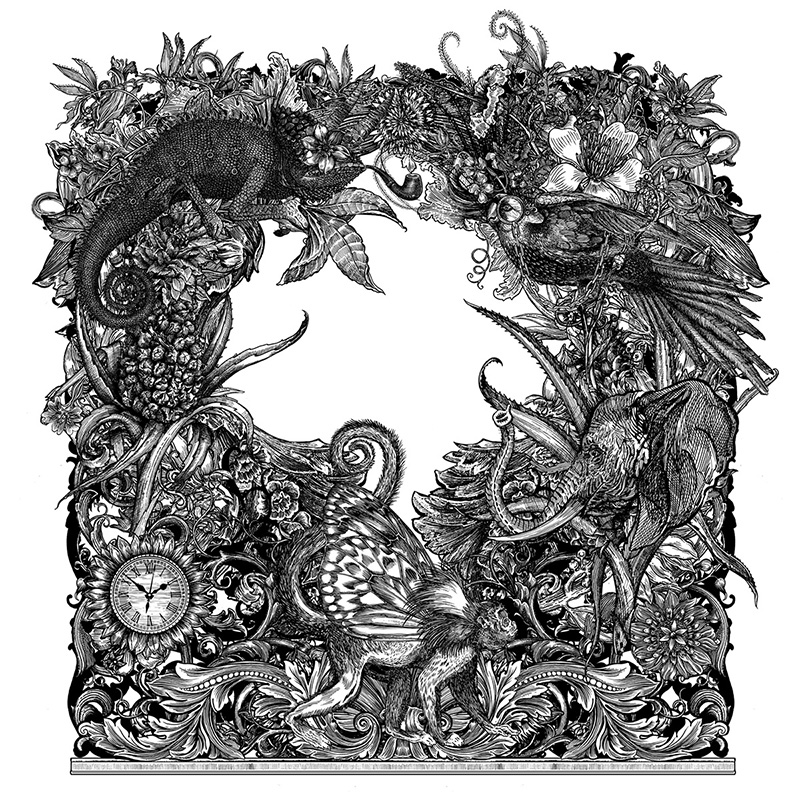 These drawings are then put together to complete a menagerie of surreal animals in the final artwork. Featuring, amongst others, a smoking chameleon and flying monkey, the drawing is highlighted with gold accents.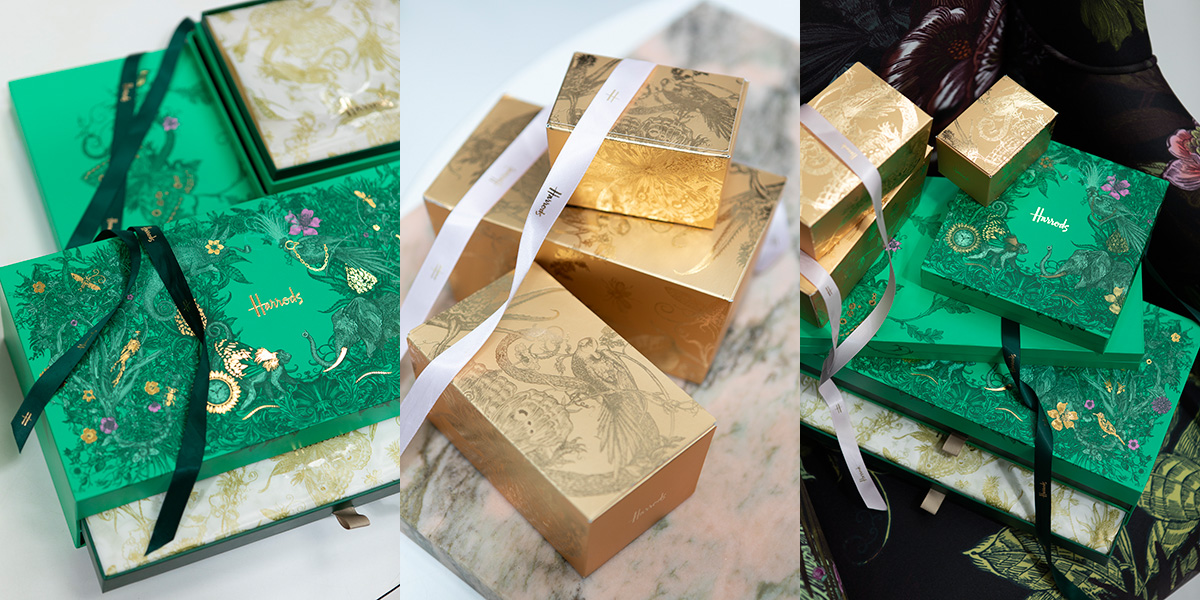 The final result is packaging that perfectly reflects the magic of the Harrods Foodhall experience, with rich jewel tones adding the the luxurious feel.
In collaboration with Nous Partners