The hide forms part of a series that Amberg will present during London Design Festival 2018 as part of the Electroanalogue exhibition of digital innovations at Tom Dixon's new King's Cross studio The Coal Office.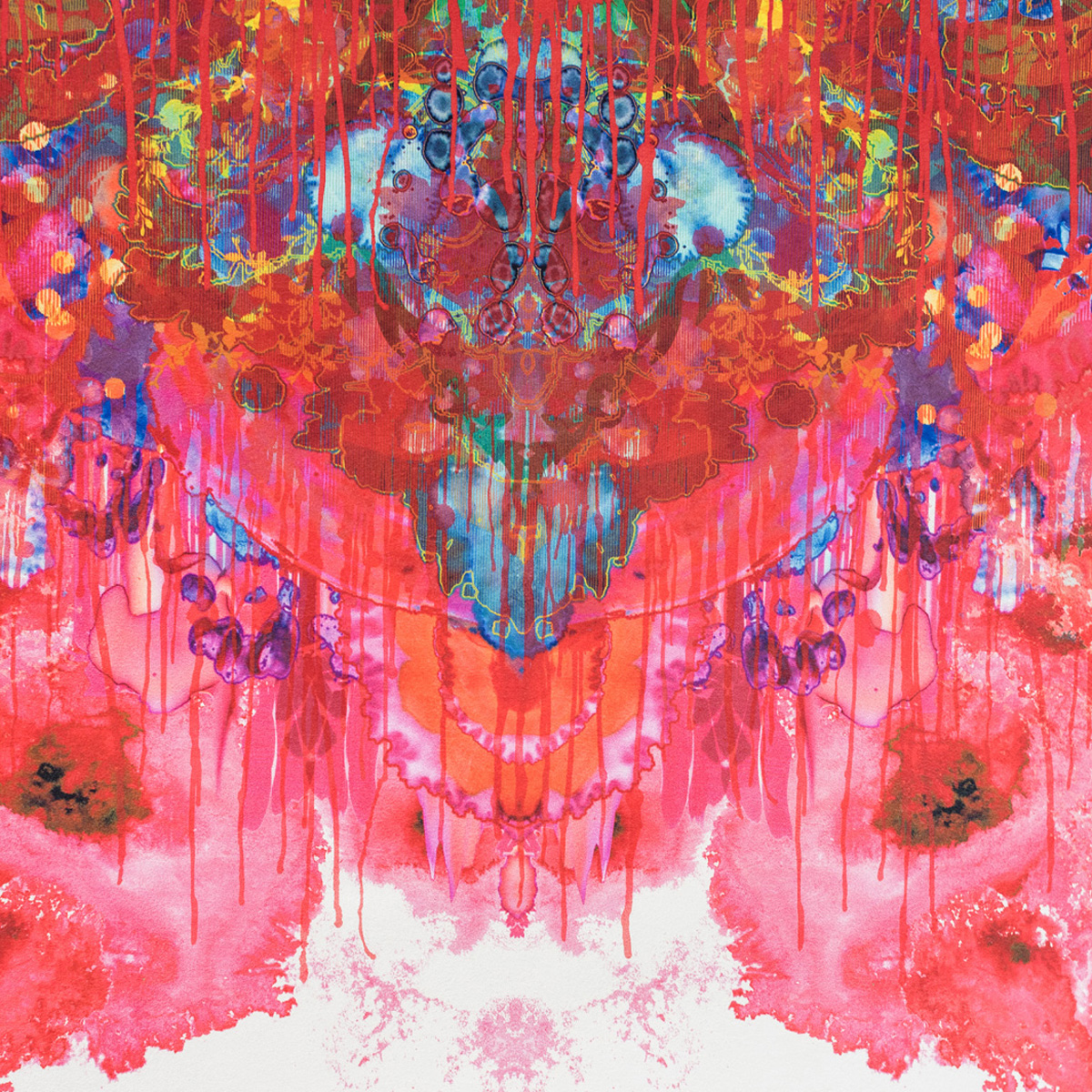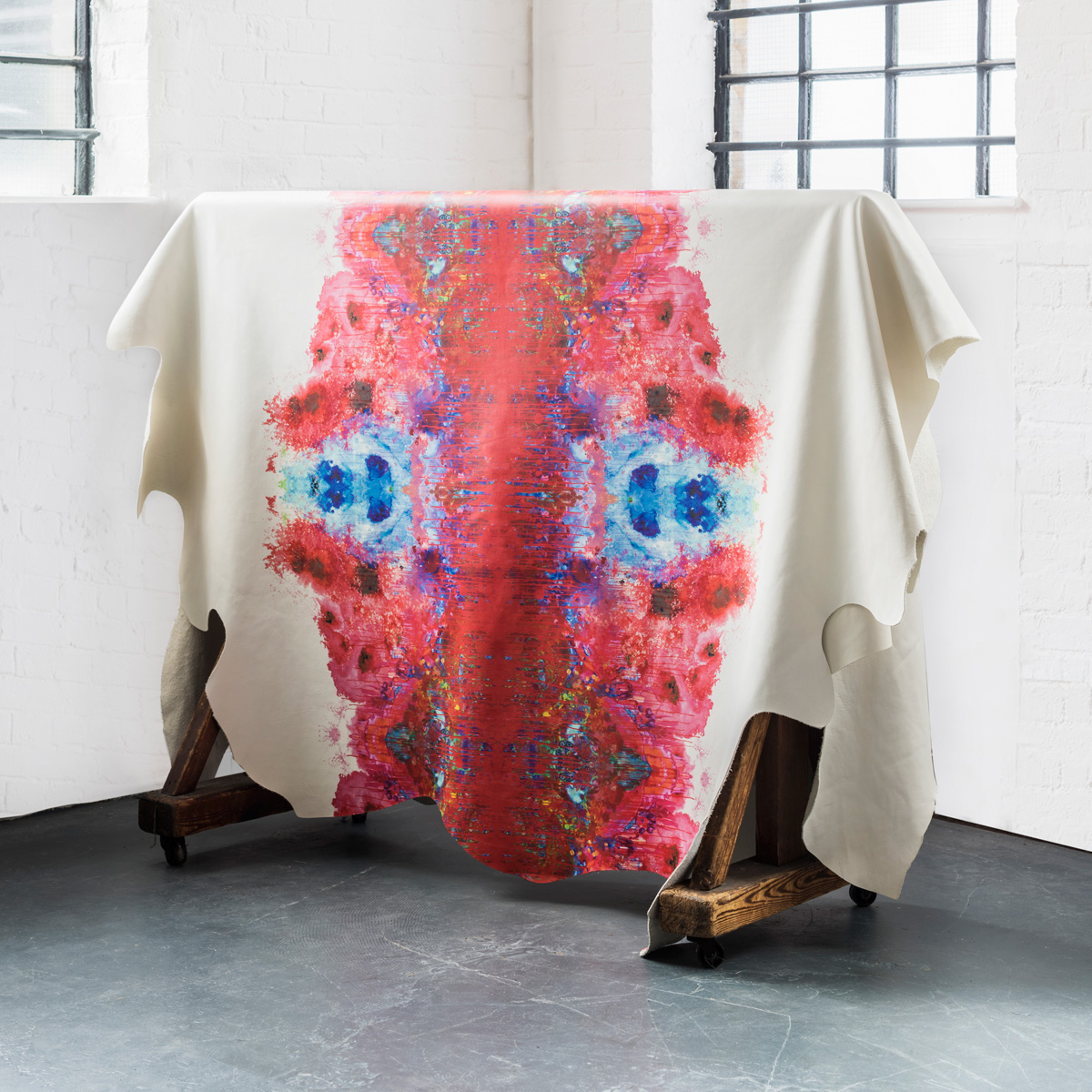 The series of hides also features collaborations between Amberg and Tom Dixon, Faye Toogood, Alexandra Champalimaud and Natasha Baradaran. Each designer has developed a special graphic for one skin.
For the five square-metre cow hide Timorous Beasties opted to use one of our existing designs- Omni Drips. After the exhibition, it was turned into an elegant couch.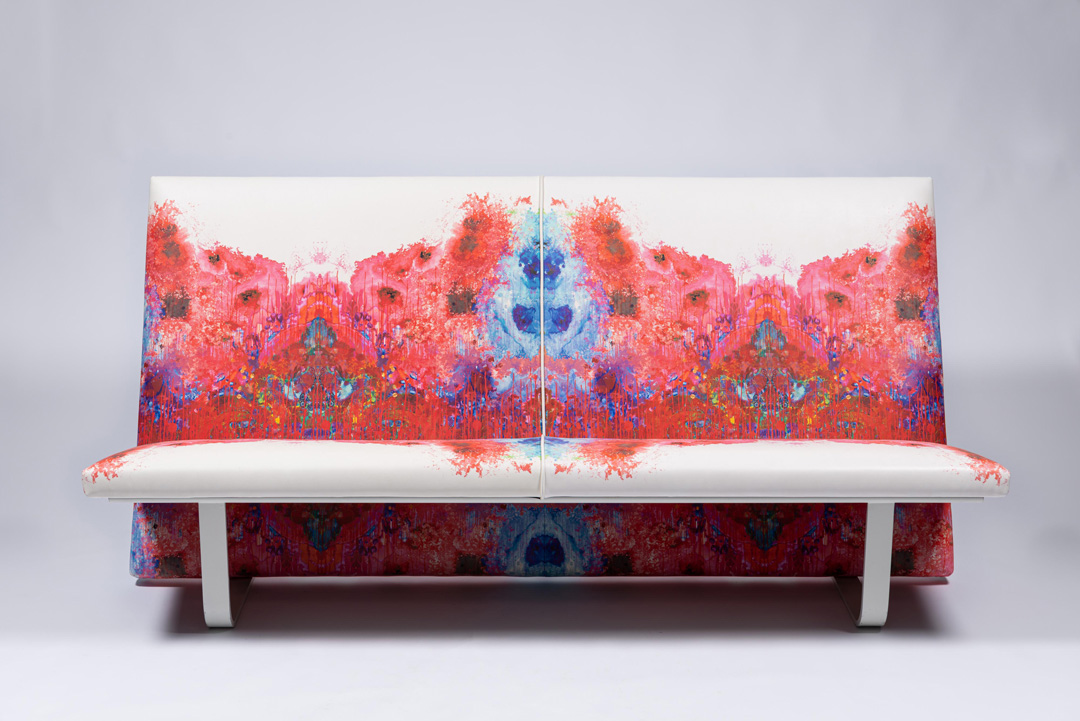 "With the Omni Drips design there was a lot of mess and mucking about. We create all sorts of splats, dribbles, marbling using old inks and wallpaper cores destined for the recycling bin," explained co-founder Simmons.
"The results are scanned into the computer, cleaned up, and then put back together into a pattern and digitally printed."
The Omni Drips design was originally created in 2013, but has been tweaked for the printed leather version. The layers of scanned artwork create a pattern that is bursting with blotches and splatters of colour.
"I love the paradox of mounting chaos and order, in which pattern repeats and colours are elevated to new levels of richness and beauty; there is no way of printing as many colours than with digital technology," said Simmons.