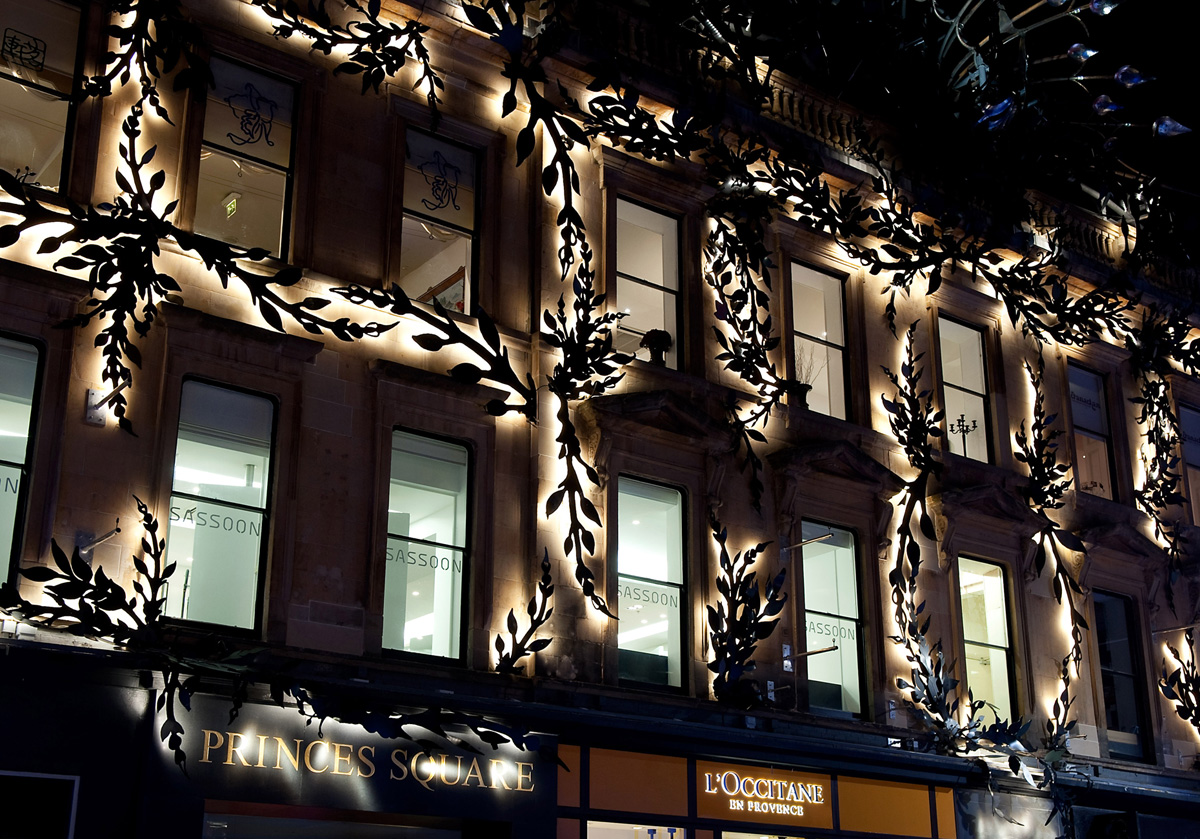 Princes Square is a luxury dining and shopping destination in Glasgow's city centre. Housed in a Grade B listed building, in 2016 it was named 'Scotland's Favourite Building' as voted for by members of the public.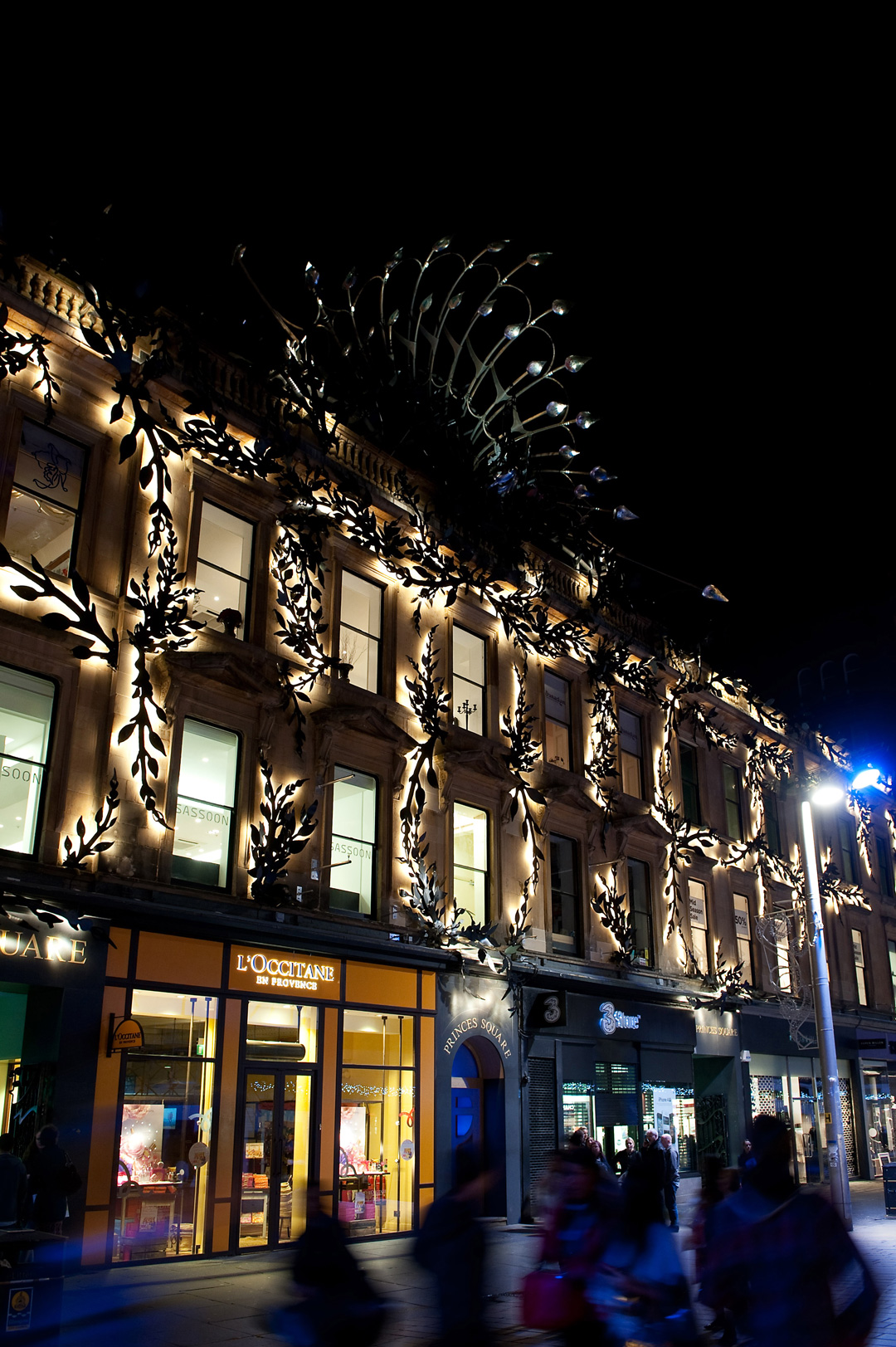 Taking inspiration from the faded grandeur of many of the city's Victorian buildings the design reflects foliage that emerges from neglected historical buildings. The trailing leaves design was produced locally in powder coated aluminium and moulded on site by Glasgow sculptor, Kenny MacKay.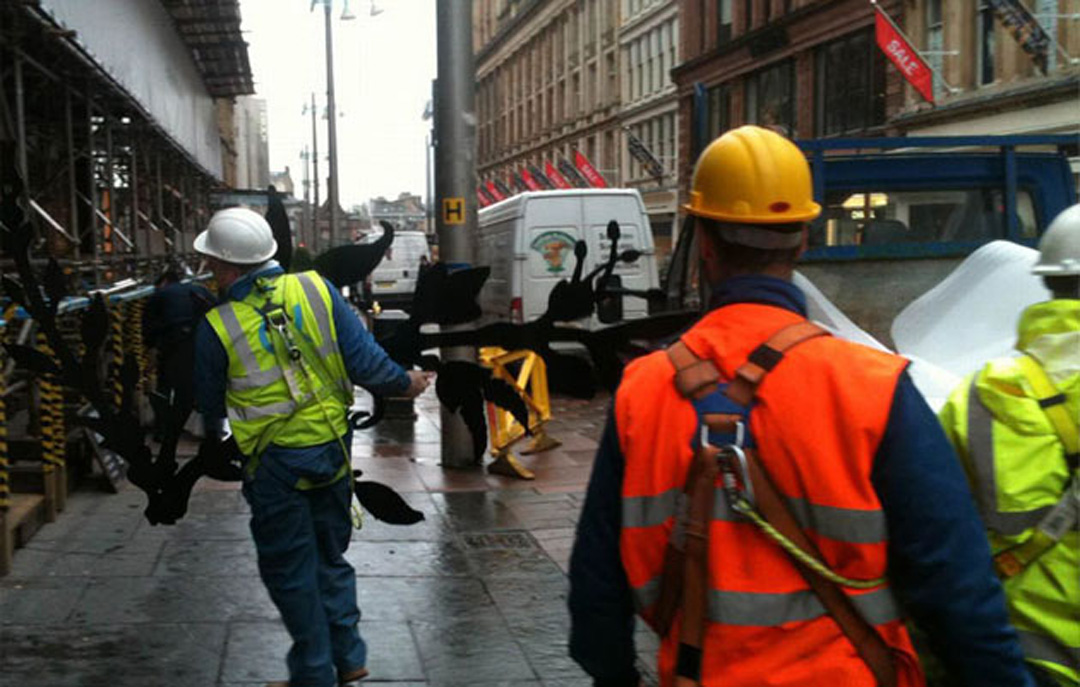 "Working with Ali gave a new dimension to our design aspirations for the refurbishment as well as helping to overcome the not inconsiderable task of satisfying planning and heritage concerns on a listed building within Glasgow's showpiece shopping street. The finished installation catches the eye, attracts attention and arouses curiosity and is a beautiful, sensitive and timeless addition to one of Glasgow's landmarks." Adrian Higson, Design Director, Three Sixty Architecture.