Paul Simmons, TB co-founder comments;
The starting point of the designs was drawing. Drawing has always been one of our main preoccupations, we feel it's a definite part of our DNA. I also looked at old engravings and what we call intaglio prints of yesteryear, and the qualities that they bring. The old engravings that I was particularly interested in were found in antique books, especially the work of Maria Sybillia Merian the entomologist, naturalist and scientific illustrator.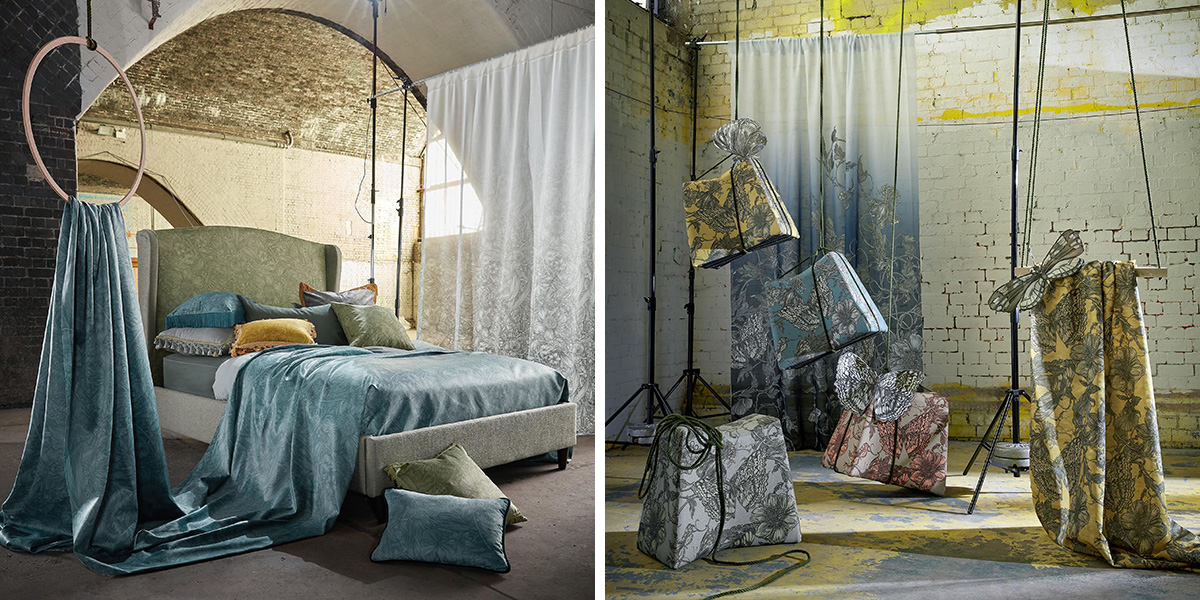 The Intaglio Collection provides designers with a collection of contract fabrics that are sophisticated yet unexpected, placing emphasis on detail, both in terms of pattern and chosen materials. The full collection can be viewed here.