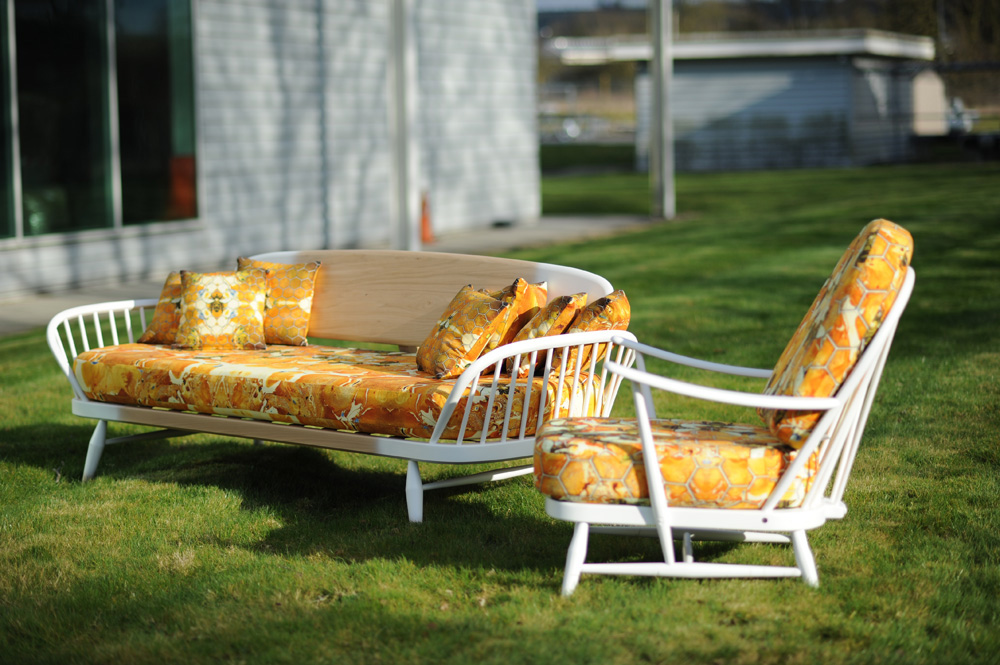 Feeding the Planet, Energy for Life is the core theme of the expo and aims to highlight one of the most pressing challenges of our time – how to feed and sustain an expected rise in the world's population.
The UK Pavilion in Milan has been inspired by the role of the bee in the global ecosystem, created by artist Wolfgang Buttress and resembling a pulsating beehive which is designed to highlight the plight of the honeybee.
We've teamed up with Ercol to furnish the VIP room with their iconic furniture and our own custom designed fabric.