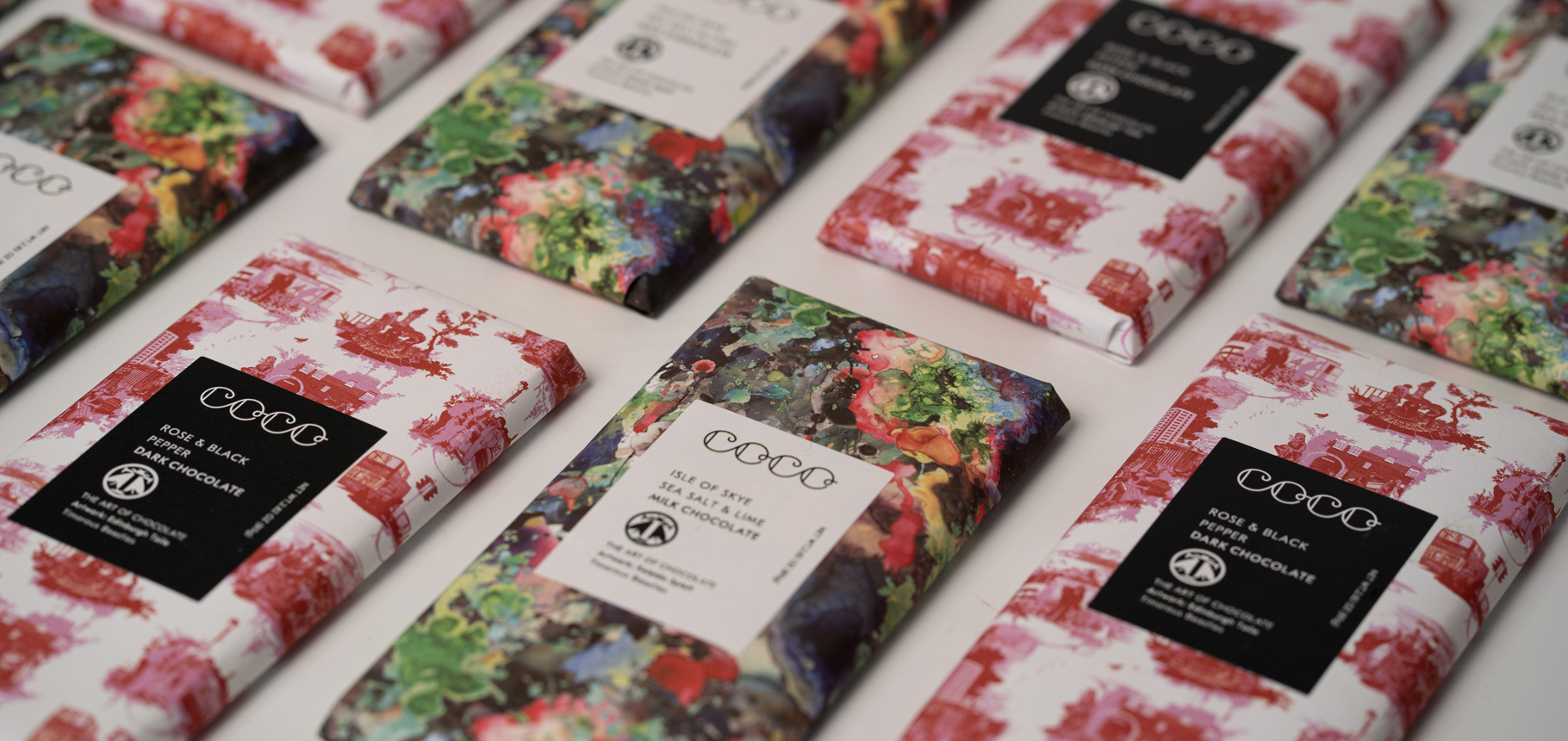 The brand's signature designs, the Edinburgh Toile and Kaleido Splatt, are featured on the wrapping for an exclusive run of the ethical chocolatier's luxury offering. With a strong shared heritage, the Scottish brands make a complementary duo, both fond of pairing unlikely combinations to create impactful products.
COCO is a leading ethical chocolate manufacturer, sourcing the finest South American chocolate from Colombia, to then create chocolate products in their Edinburgh kitchen with a team of passionate chocolatiers. The brand's affinity with contemporary art & design has made it a key player in Scotland's contemporary cultural landscape.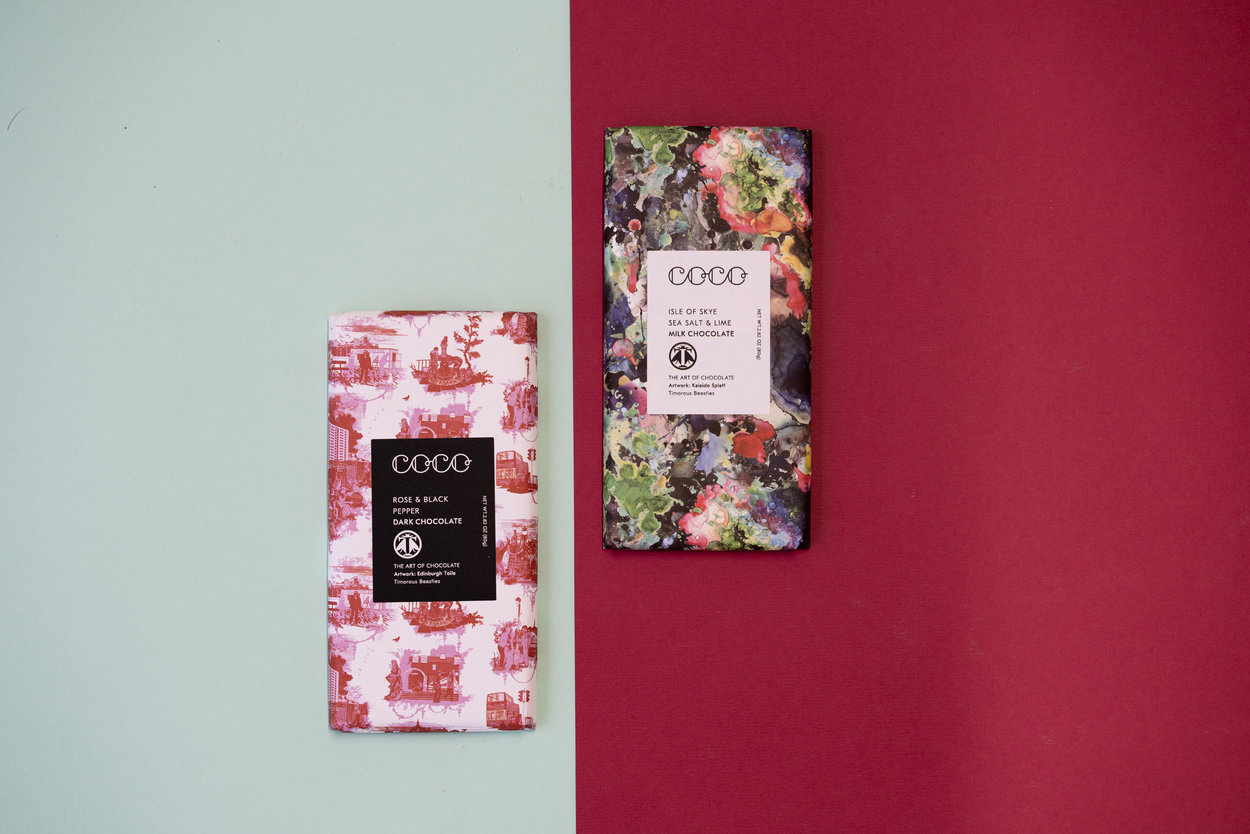 "The collaboration was very straight forward" says Alistair McAuley, Co-Founder of Timorous Beasties, "COCO has an ethos that I suppose you could compare to ours: in matters of originality and producing a good quality product, in small batches. Clearly their ingredients are not for everyone, which is the same for our products. Our products are not for everyone"
"We have worked with several international artists over the years, but there is something special about joining forces with another creative Scottish brand that shares our passion for innovation in art, in the way Timorous Beasties do. I believe this is the kind of project that places us at the forefront of Scotland's contemporary food & drink scene and I'm very pleased with the results of this collaboration" Calum Haggerty, Director at COCO
To purchase TB x Coco Chocolatier products, please click here.