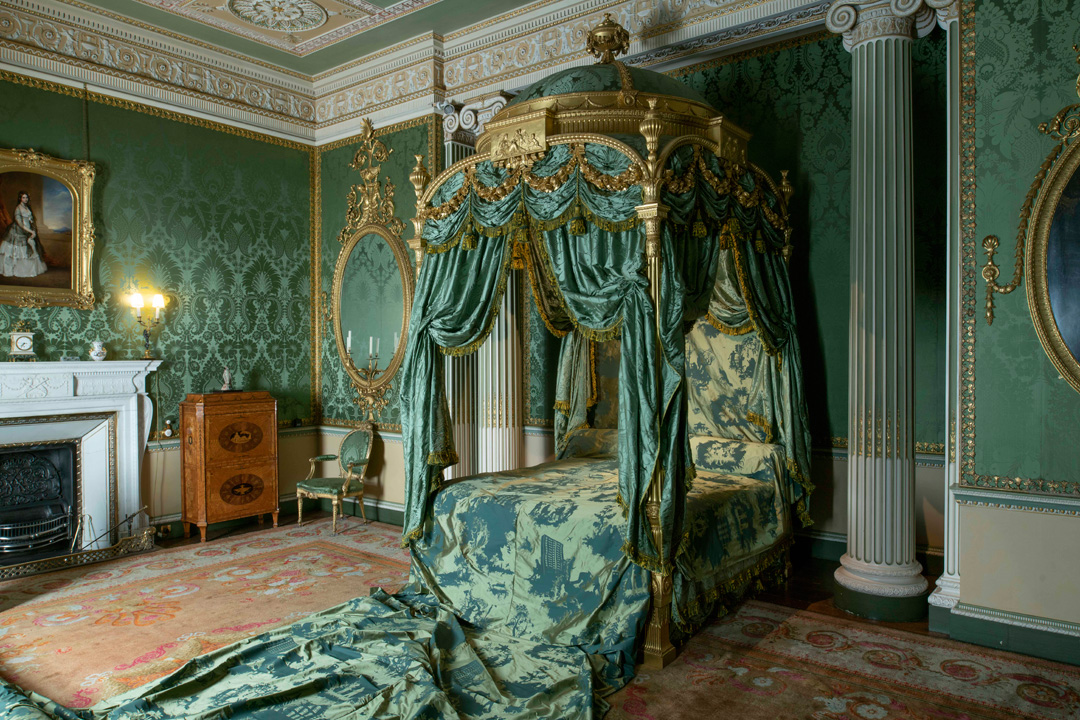 Harewood is seen to be one of the Treasure Houses of England situated in the heart of Yorkshire. Built in the 18th century it has art collections to rival the finest in Britain.
The house owns the most elaborate and decorative 4 poster Thomas Chippendale bed, which is known to be the only one of its kind. The State Bed cost £400 in 1773 and was the most expensive Chippendale piece ever created. It also is of great importance as only two people are known to have slept in it: The Grand Duke Nicholas of Russia in 1816 and a young Queen Victoria in 1835.
TB were commissioned to create a hand printed fabric design that would cover this prestigious bed. Taking inspiration from the narrative of the furnishing fabric 'Le Mouton Chéri" by Giles Demarteau, TB created a modern urban design that captured a love scene scenario.
The exhibition Useful/Beautiful: Why Craft Matters is now open until the 1st of September 2019. You will be able to discover 26 of the finest individuals, workshops and brands that practice craft.
For more information please click here.
'Too Much Too Young' hand printed on to 100% Silk.