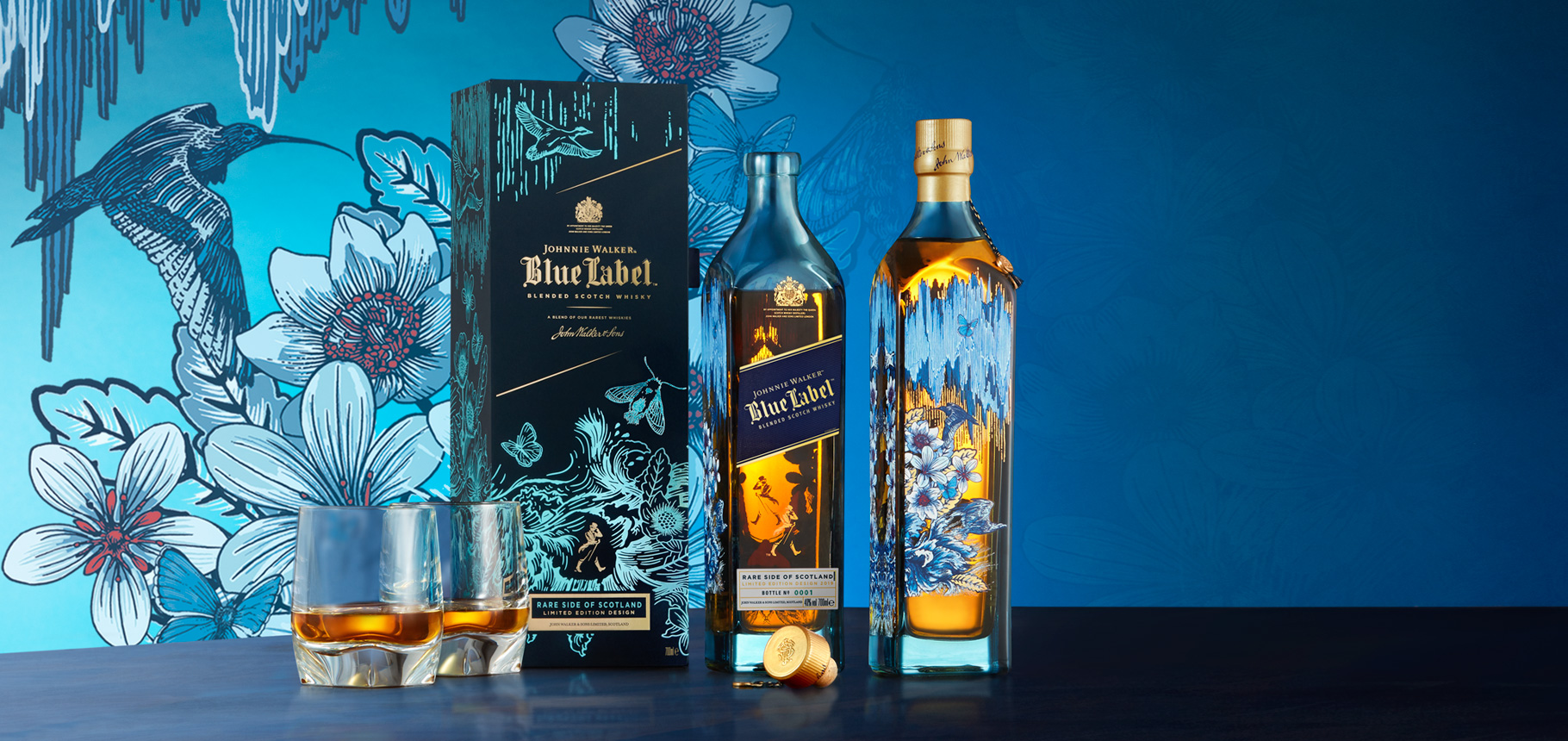 We partnered up with Johnnie Walker to design an intricate bottle & box to show the beauty of the flora and fauna found across the four corners of Scotland.
Alistair McAuley, one half of TB, said, "We've always been passionate about seeking out the rarest beauty to be found in Scotland and showcasing it to the world, and that's definitely a passion shared by the Johnnie Walker team. We take great inspiration from the natural beauty of the local landscape, and it was a privilege to mark this with a bespoke design – an invitation to everyone to come and experience the rugged and rare charm of the Scottish wilderness."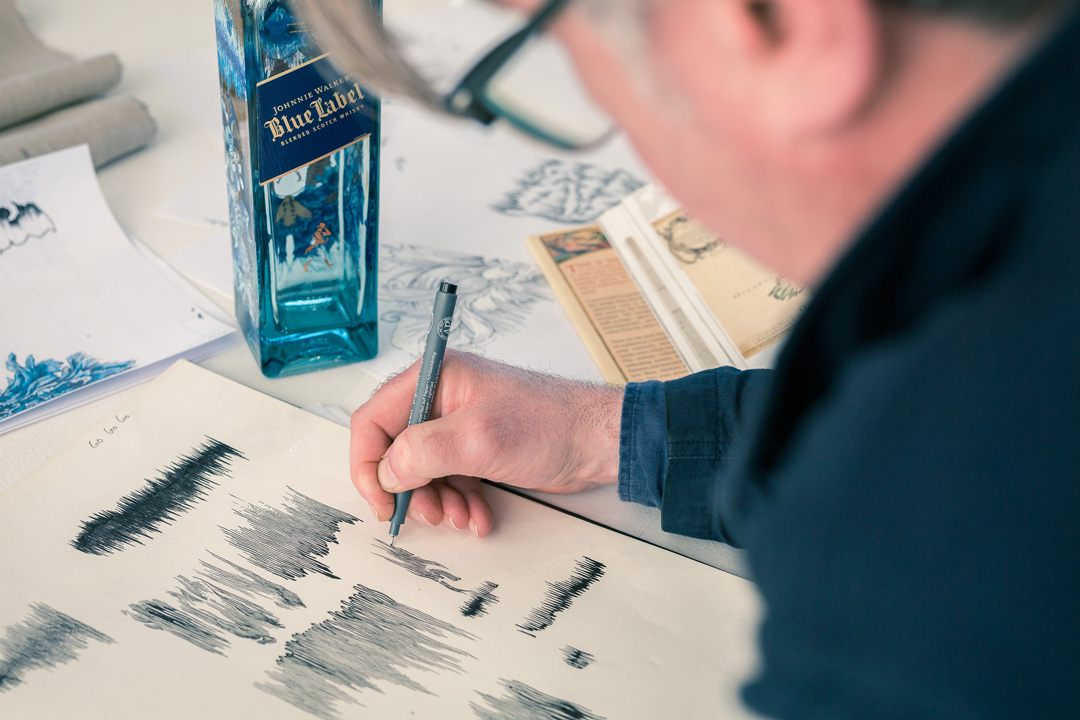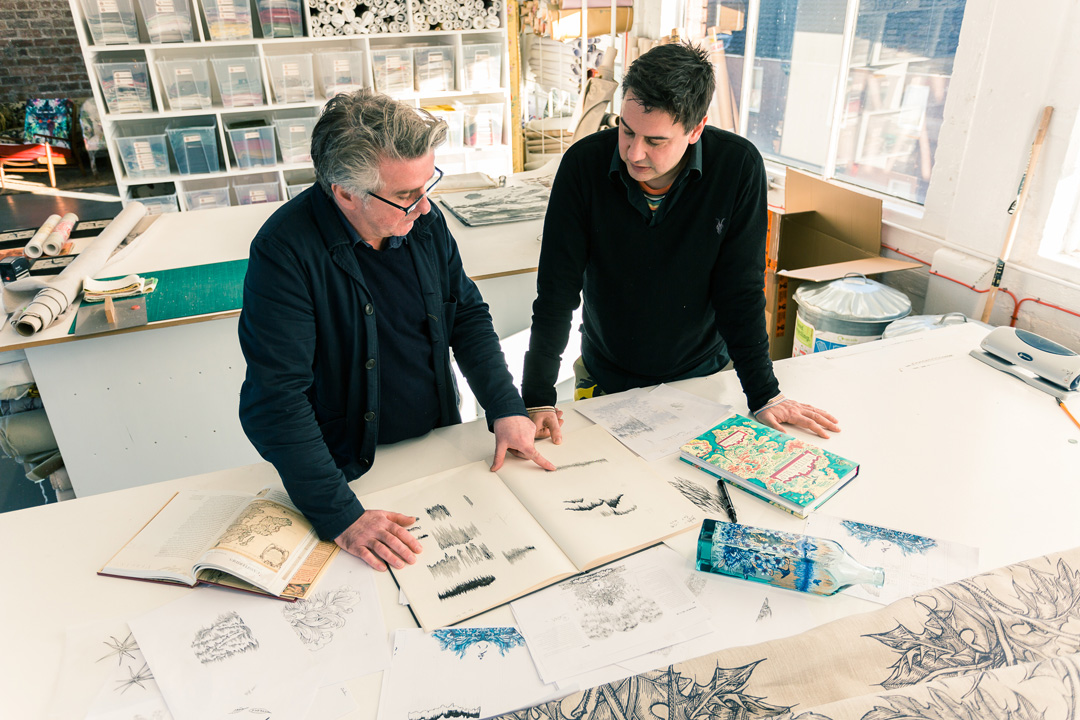 The design is dominated by one of the rarest natural beauties in the world, the Aurora Borealis (or Northern Lights), shining theatrically over the Scottish Highlands. Below this iconic backdrop soar three of Scotland's rare large birds – the majestic white-tailed eagle, the unmistakable curlew and the rapid eider duck.
Illustrated alongside these 'beasties' are two of Scotland's smallest rare wonders: the narrow-bordered bee hawk-moth, and Scotland's smallest butterfly – the Small Blue. Floral depictions of machair, saxifrage and mountain havens complete the evocative scene.
This remarkable eco-system has pollinated and nurtured the perfect environment for creating the signature flavours of Johnnie Walker whisky for almost two centuries.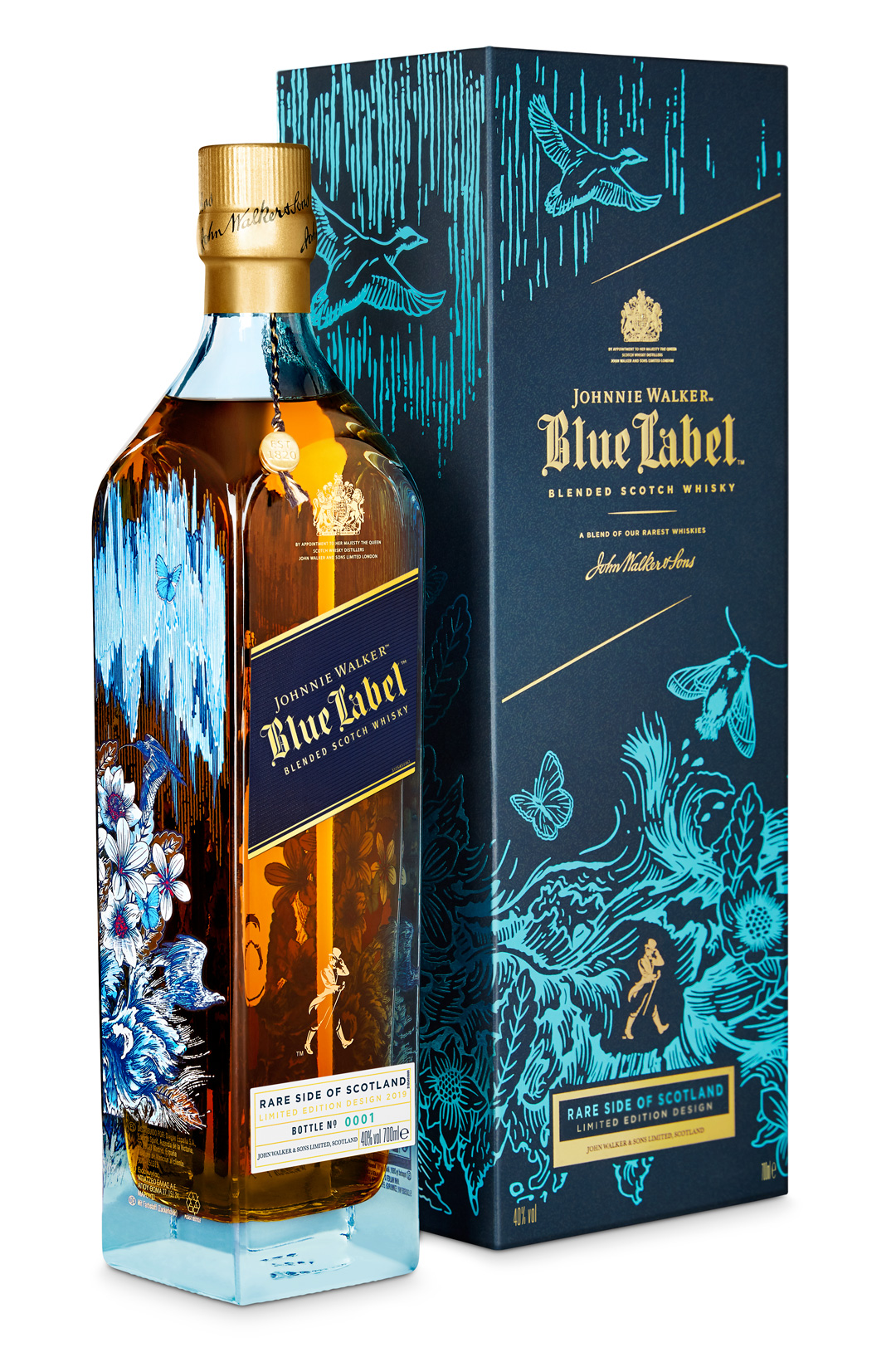 Johnnie Walker Blue Label Rare Side of Scotland - Limited Edition Design by Timorous Beasties is bottled at an ABV of 40% and will be available from selected stockists from the 1st of December at a RRP of £235.