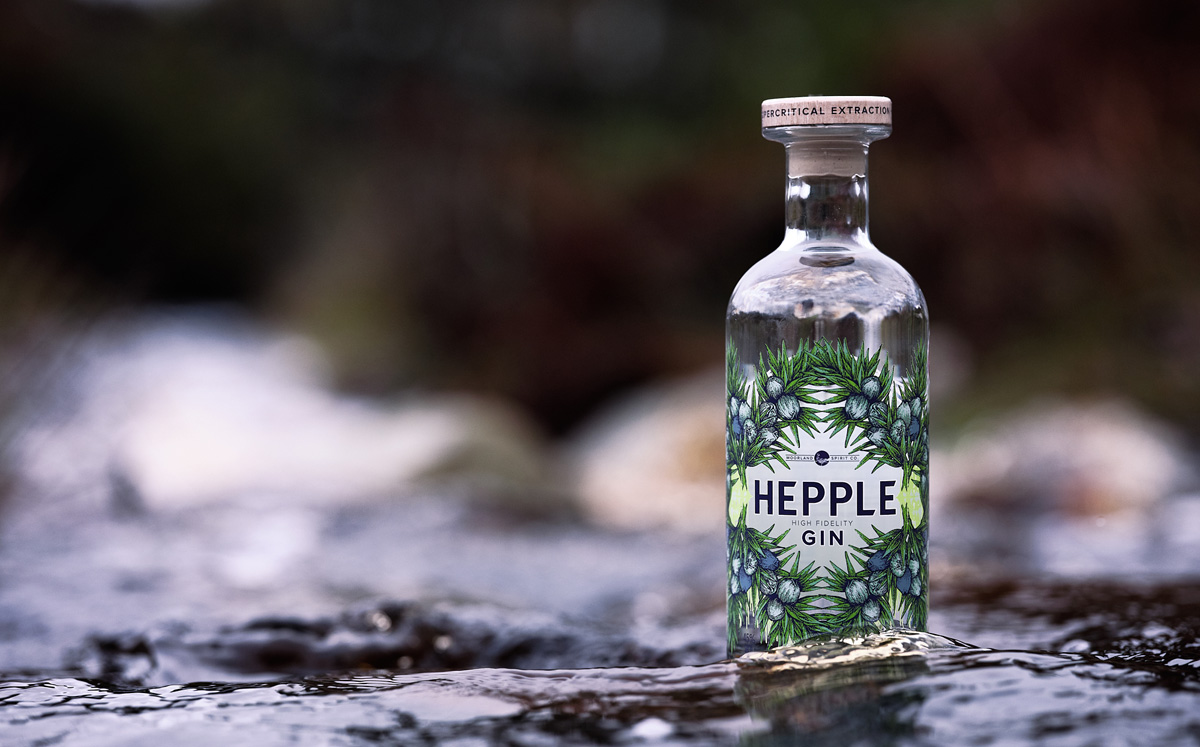 Timorous Beasties' director Alistair McAuley visited the distillery and the land surounding it in order to create a bespoke design that invokes the importance of nature, and juniper in particular, to the spirit making process.
"Our job was to blend much of the wild nature surrounding the distillery with the science that is at the heart of their method. We also wanted to make something that exploits their unique point of difference in a very busy market. I feel the design reflects their unique and colourful story."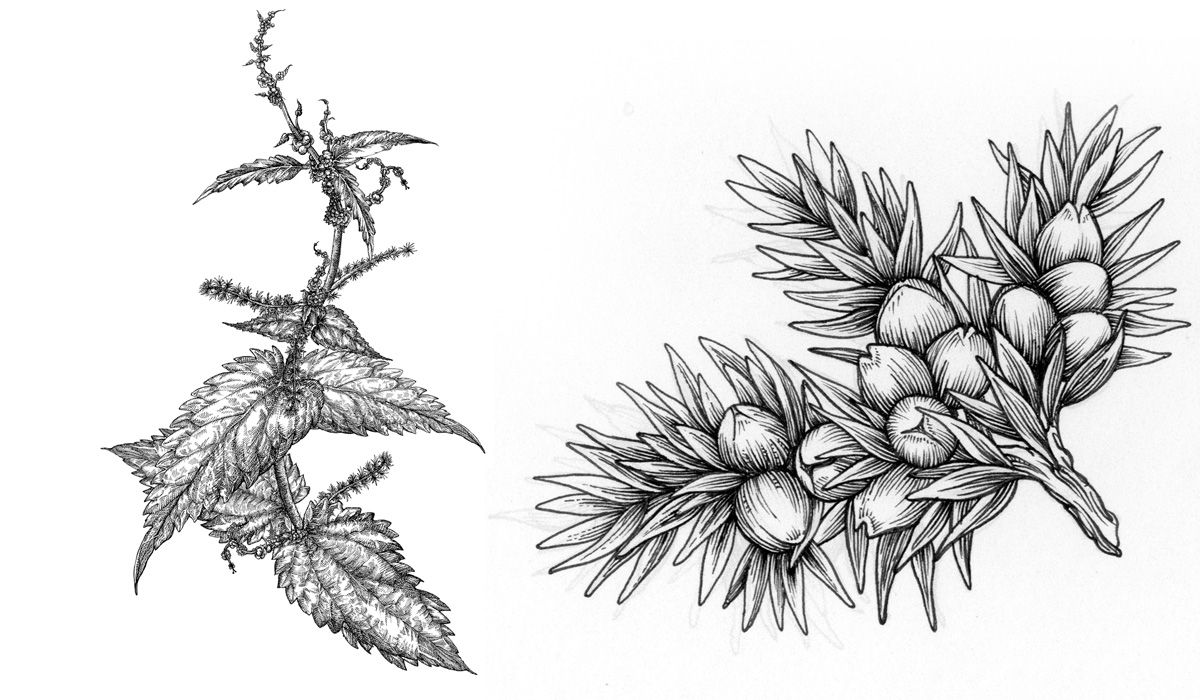 Having produced detailed handdrawn images of the fauna surrounding the distillery, designs were produced for the classic Hepple Gin and Sloe and Hawthorne gin. In TB tradition, designs are screen printed directly onto the bottle in 8 layers, the first layer being flat white which makes the design stand out on the bottle.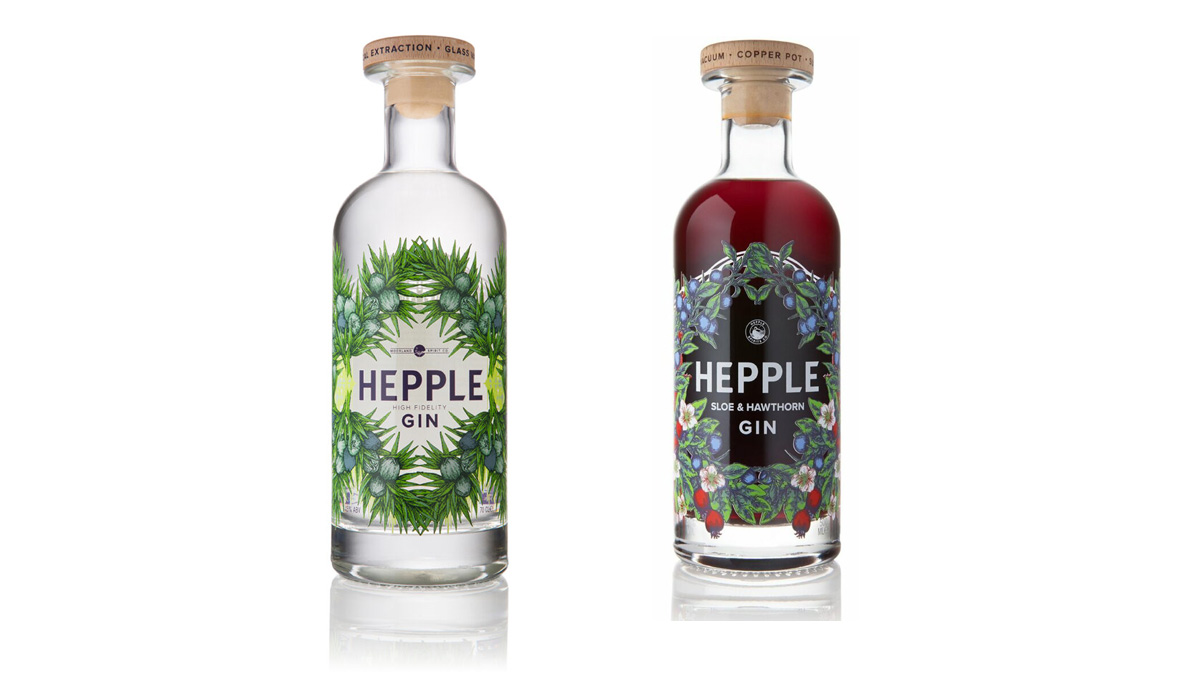 Hepple Gin's managing director Walter Riddell added: "We are excited because this bottle reveals how we are able to capture the true essence of juniper, at its freshest and most complete, through a system that has never been used in gin distilling before.'