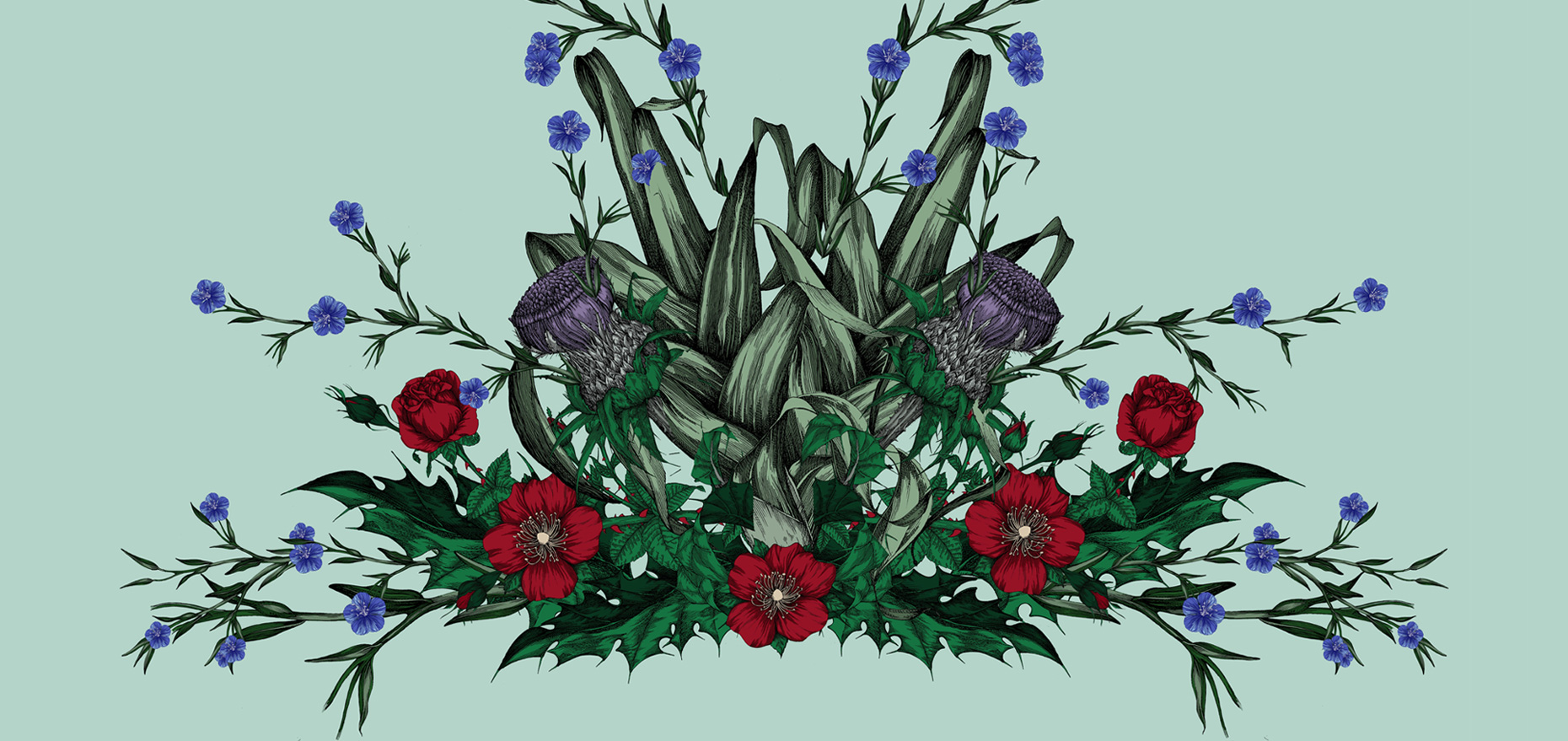 Timorous Beasties were delighted to be involved in this historic and prestigious project. Having been restored to it's original lofty dimensions and height, Courtroom 2 is the most modern of the courtrooms in style and houses curtains handprinted with a custom design. This was based on the UKSC emblum, made up of thistles, roses, leeks and flax to represent the 4 corners of the UK. Each hand drawn element was then incorporated into an intricate design, with each element woven together.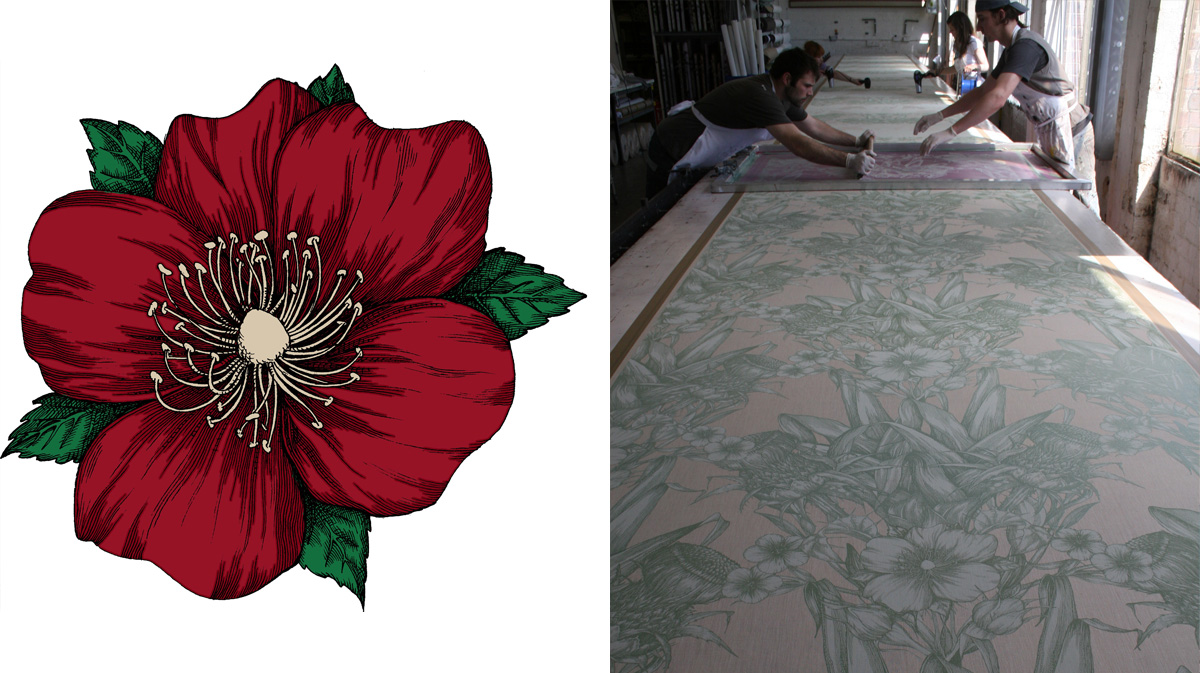 Handprinted in our Glasgow studio, the final design had over 60 screens, each adding a layer of colour and detail. The final results are a bold burst of colour and print, yet still paying homage to the vital importance of the work happening in Courtroom 2.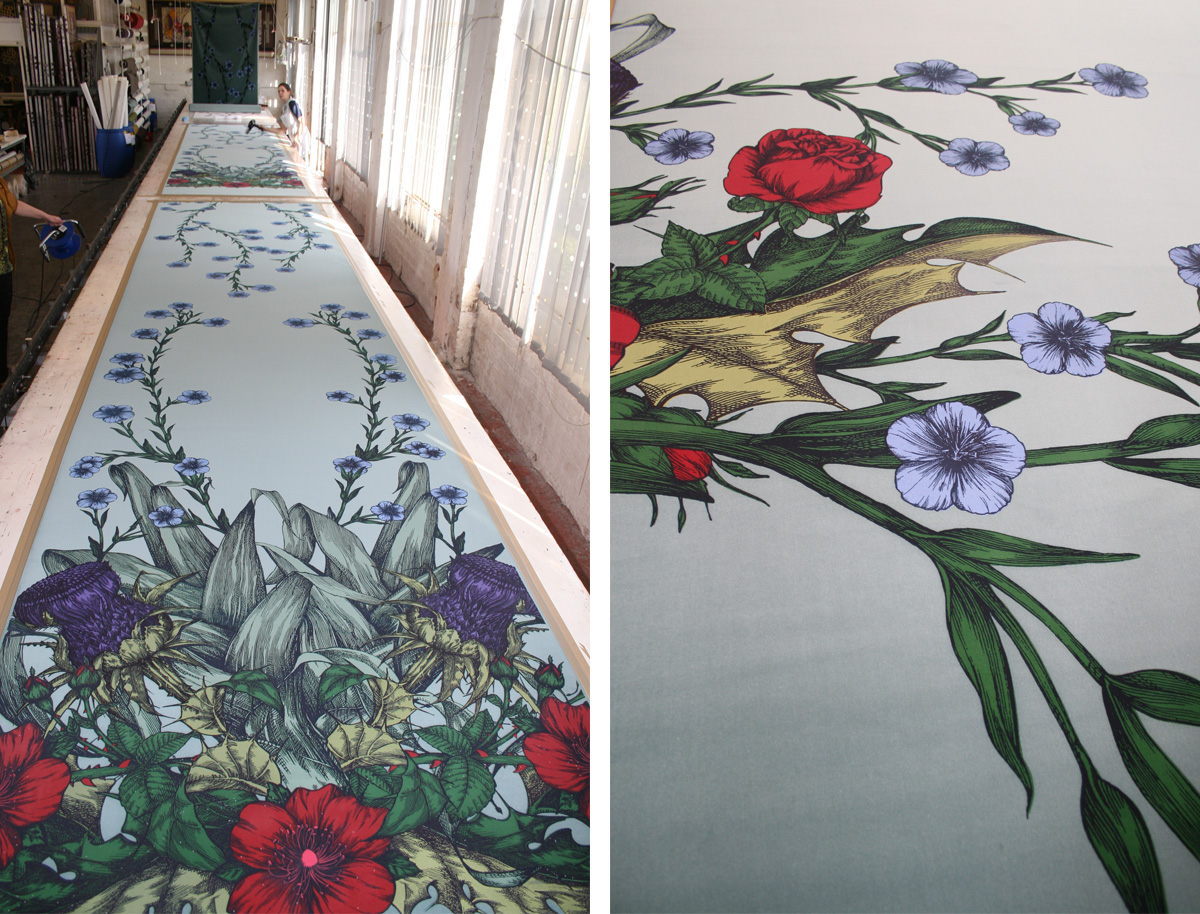 A simplified version of the design was carried through into other rooms in the Supreme Court, creating a universal feel across the building.
The finished version was featured on the front cover of RIBA Journal October 2009.