Fairmont St Andrews is set on a 520 acre estate with a unique coastal setting, surrounded by stunning sea views and pristine gold courses. Timorous Beasties used these surroundings as a point of reference when approached in 2017.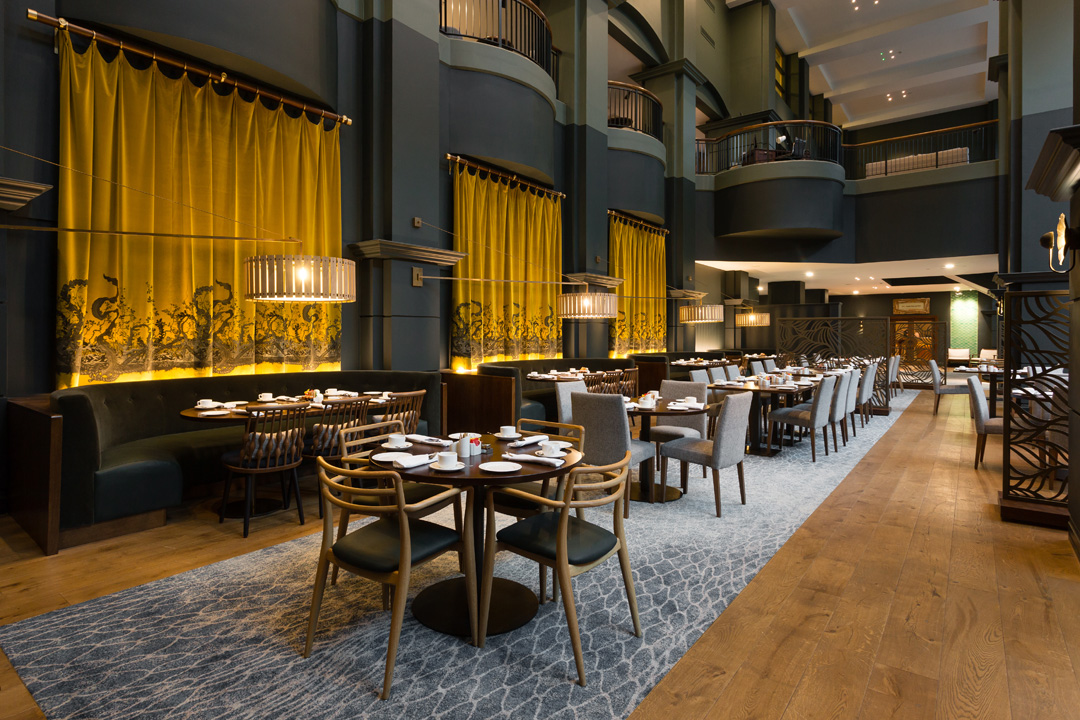 Hand screen printed velvet and digitally printed Trevira drapes adorn the Atrium Restaurant. A jungle of seaweed escapes from a sea bed of rope, a reference to the nearby port.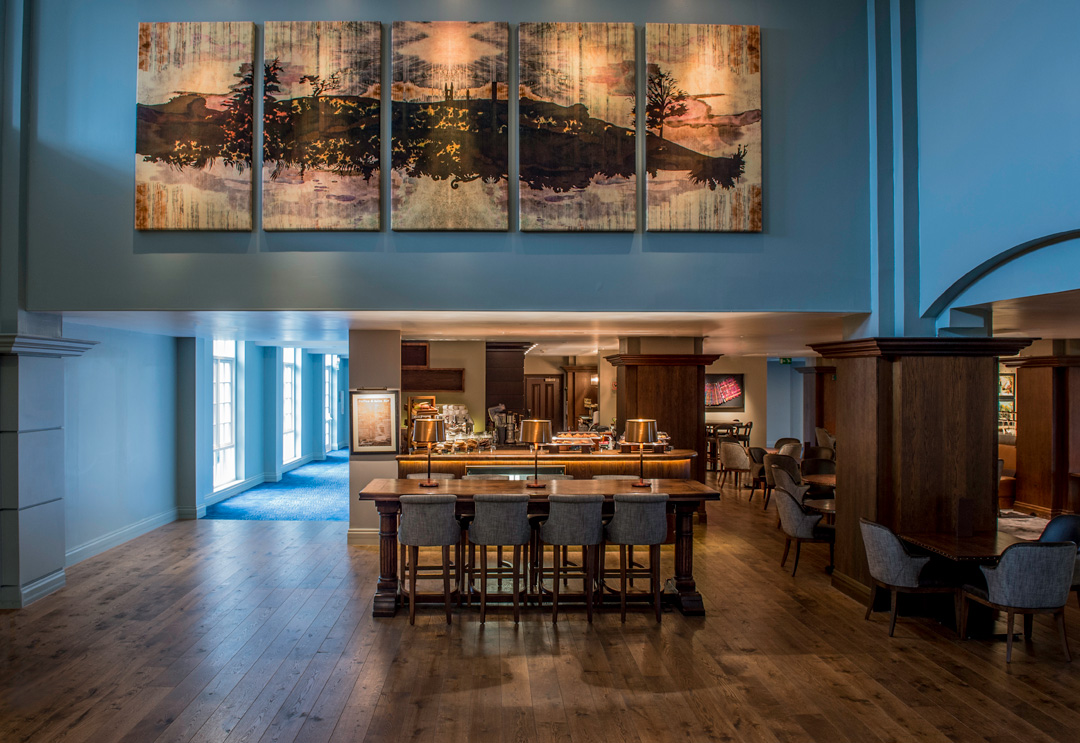 The reception hosts artwork inspired by the landscape of St Andrews, depicting the unmistakable landmarks of St Andrews in a contemporary way. Timeless Iguana fabric creeping over occasional chairs adds a touch of the unexpected.