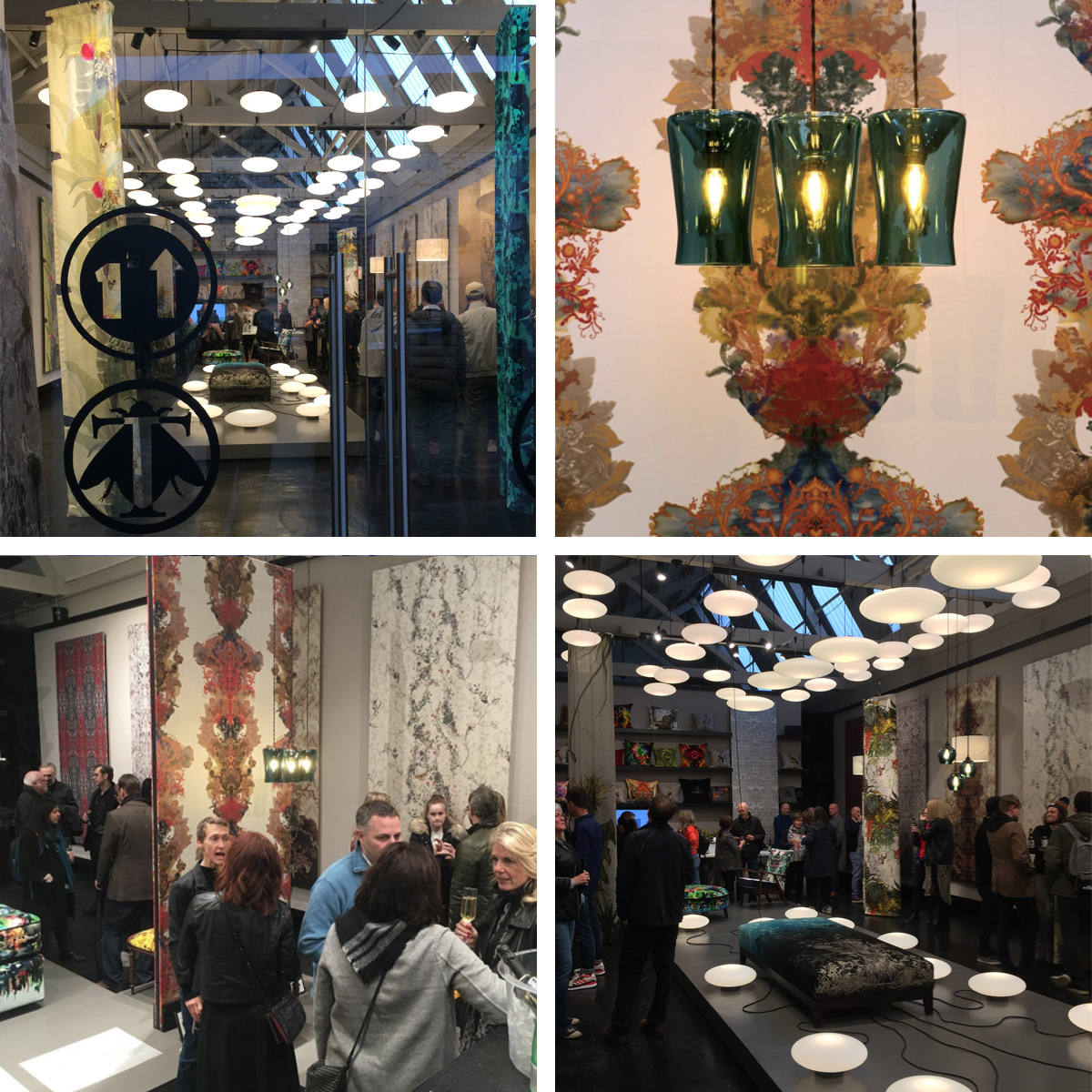 The first joint show TB did with One Foot Taller was back in 2001 at "Art in the Square" in George Square, Glasgow called "Home Alone", combining our work with theirs in one big interior. We had consulted with Katty over aspects of the development of the Shed and, following a successful show in 2017, it was decided to follow it up with a second show this year.
Katty currently operates her business from France and was planning a visit to the UK to meet up with manufacturers, clients, retailers and other designers which tied in with this.
Her elegant and simple designs worked very well with our patterns as a backdrop and created a gentle and softening change in the space. It was great to see our products work well with other pieces.
We will, from time to time, have nights like this to promote companies or individuals that we admire, it's good for them and it's good for us.