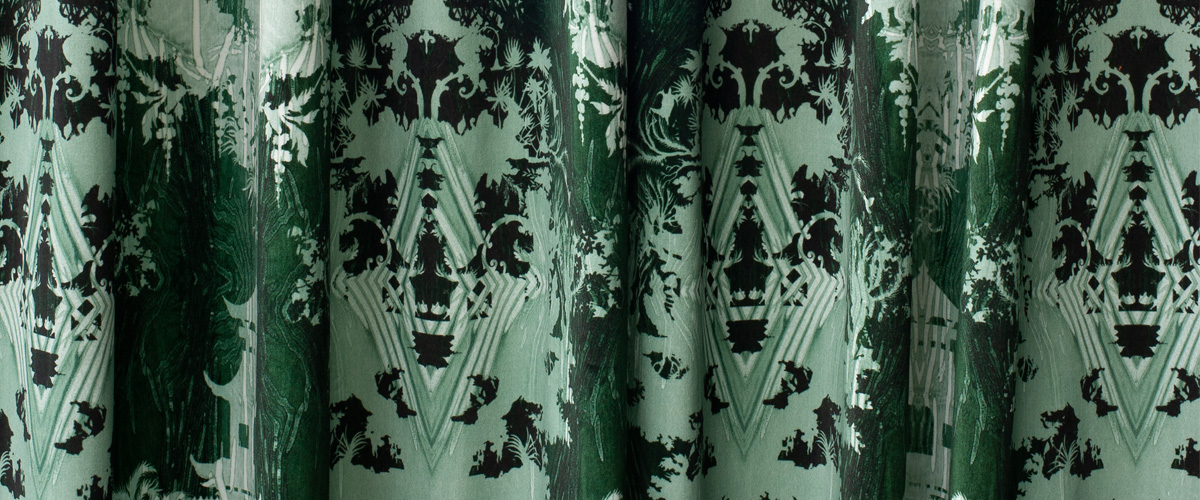 Taking the company's well-established use of toiles, the new designs draw inspiration from Chinoiserie, the European interpretation and imitation of art and design from China, Japan and other Asian countries in the 18th century.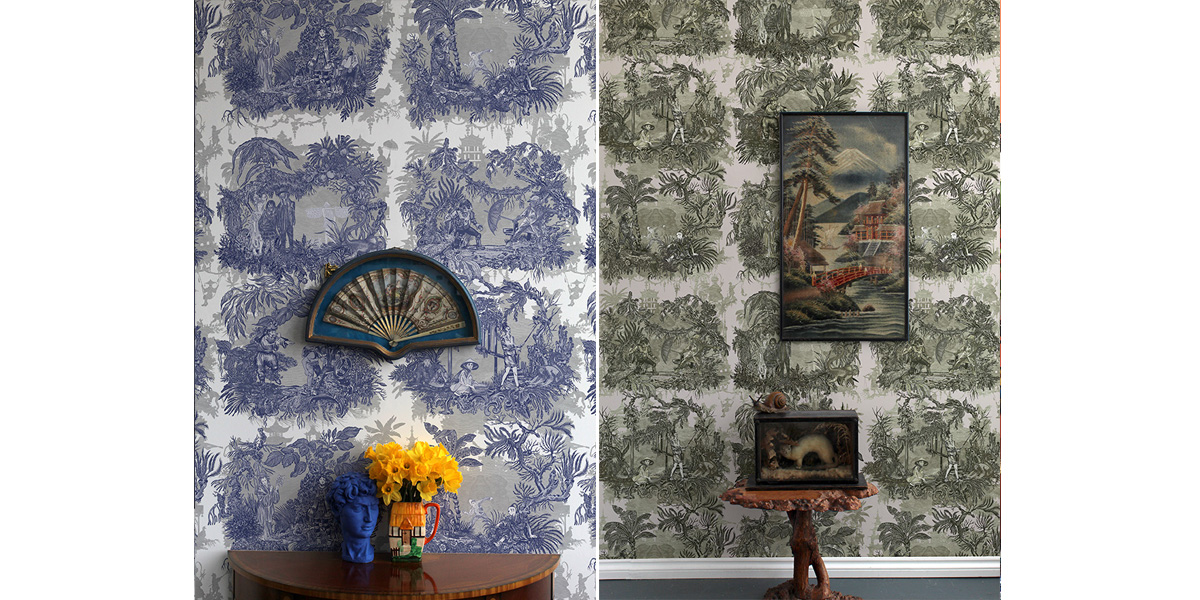 The unique new collection depicts Timorous Beasties' make-believe Chinoiserie world, in which a series of busy, illustrative scenes involving groupings of different characters fuses the East and West, past and present, ancient and modern. Amidst the disorder and confusion shown within each setting, there is a stillness to the designs and another worldliness that lies between romanticism and menace.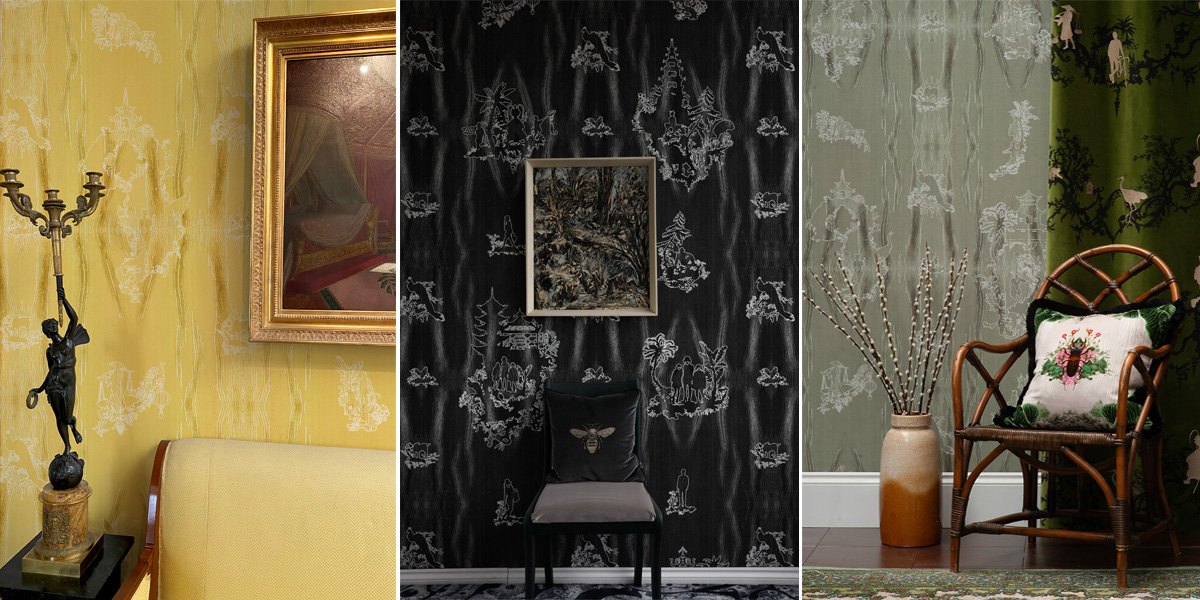 Paul Simmons, Co-Founder and Director of Timorous Beasties comments,
'In our new Chinoiserie Collection, a whole mish-mash of scenes reveal as much about Western fantasies and misguided assumptions regarding everyday life in the Far East, as it does about traditional versus modern ways of life across Asia.'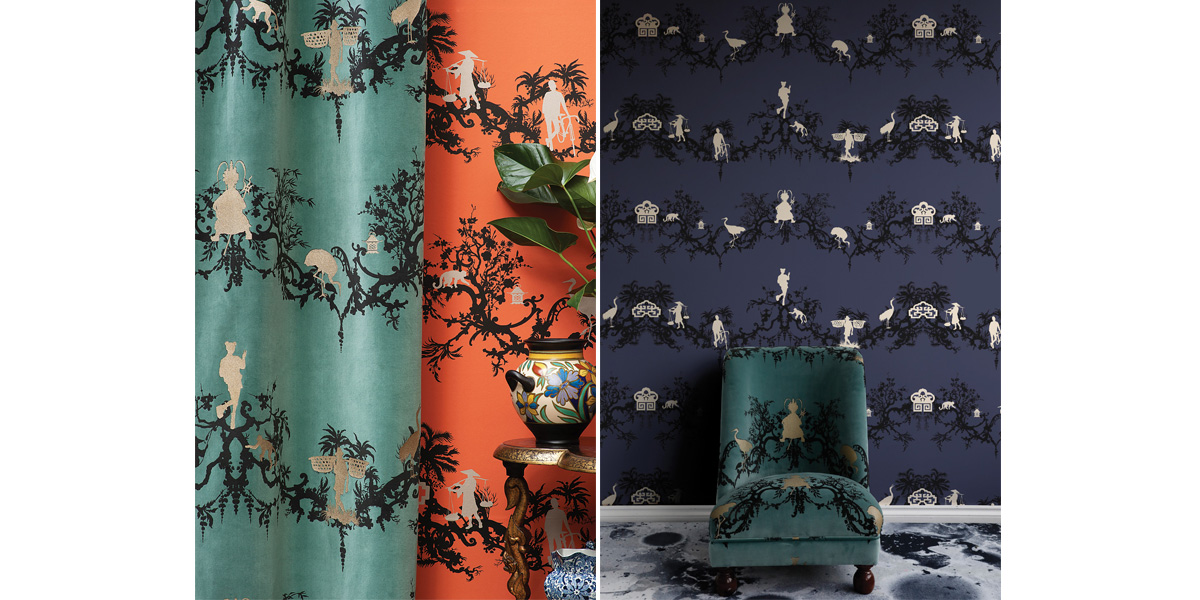 Alistair McAuley, Co-Founder and Director of Timorous Beasties adds,
"The new collection is a delicate balance of varied reference points, and contrasting counter references. The sensitive linework celebrates some traditional manufacturing processes while displaying their inherent characteristics, in some cases through modern processes".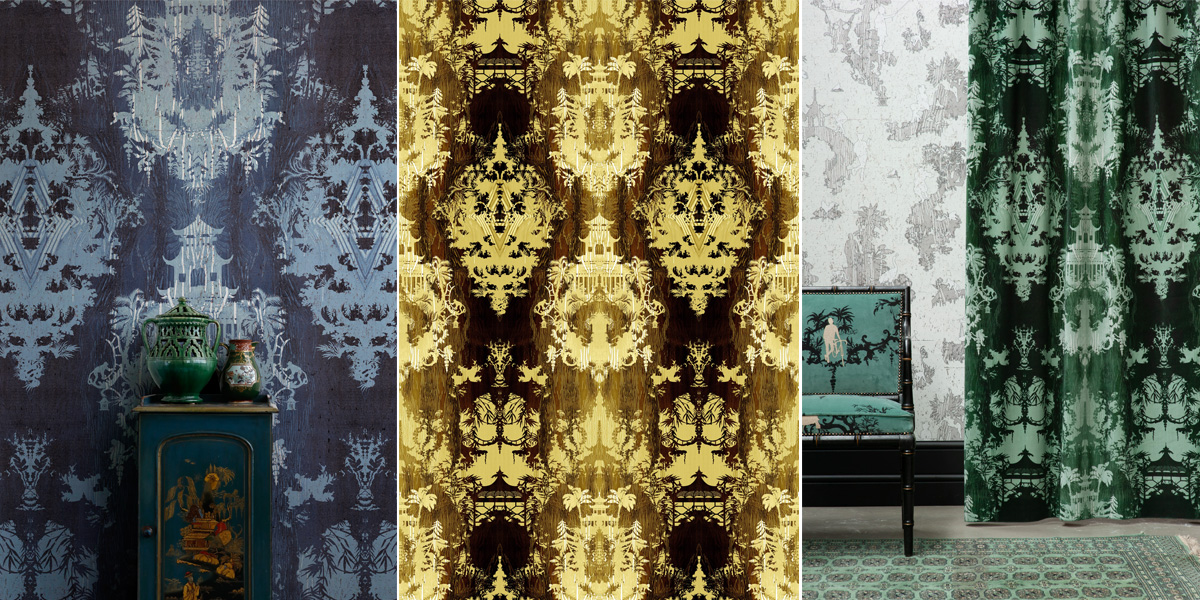 When approaching the new collection Timorous Beasties looked back at Chinoiserie influences as early as the 16th century and followed European fascination with the East to the present day. From Western artists' fantastical and vivid imagery of imagined creatures, plants and fruits from the East, to hand painted wallpapers, opulent in colour to 'oriental' patterns often featuring birds, flowers and Chinese lanterns printed on fabrics or wallcoverings.
The rich history of Chinoiserie captivated Timorous Beasties, examining the combination of cultural influences, often skewed and misrepresented in new and very different contexts through place and time right up to present day interpretations.
Simmons and McAuley also looked at Chinoiserie as a Western decorative art form that reflected the political landscape of Western imperialism in Asia. They studied 'Orientalism' and the term as an invention of the Western mind seeing the East as different, exotic, dangerous, unchanging, and 'other'; a perspective that continues to have profound implications today.
While successive decorative eras have created their own versions of Chinoiserie, for Deco Off 2023, Timorous Beasties is excited to launch its own interpretation honouring this cultural phenomenon.