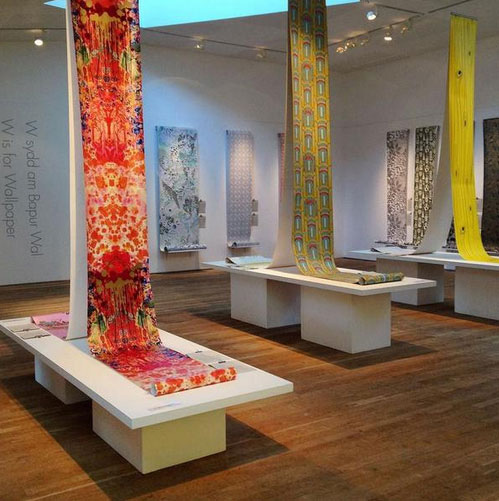 Showcasing the most exciting designers and makers across the UK, the show champions a return to this better quality of wallpaper production.
Timorous Beasties highlighted our Omni Splatt wallpaper in the exhibition - There is a pleasant irony in creating beauty out of something thought of as nasty. While blotches, smears and splatters are perceived as faults, something disordered, Timorous Beasties shift perspective by re-contextualising the blunder as image, revealing its inherent beauty.
The exhibtion conitnues until the end of November 2015 and we would highly recomend a vist.