The Matzu Tree design, developed in 2021, is a departure from TB's signature hand-drawn approach to decoration. Freestyle swirls and smudges evoke the wind blowing through Scotland's lush forests, which is rendered by overlaying its much-loved Japanese Tree print onto the abstract background.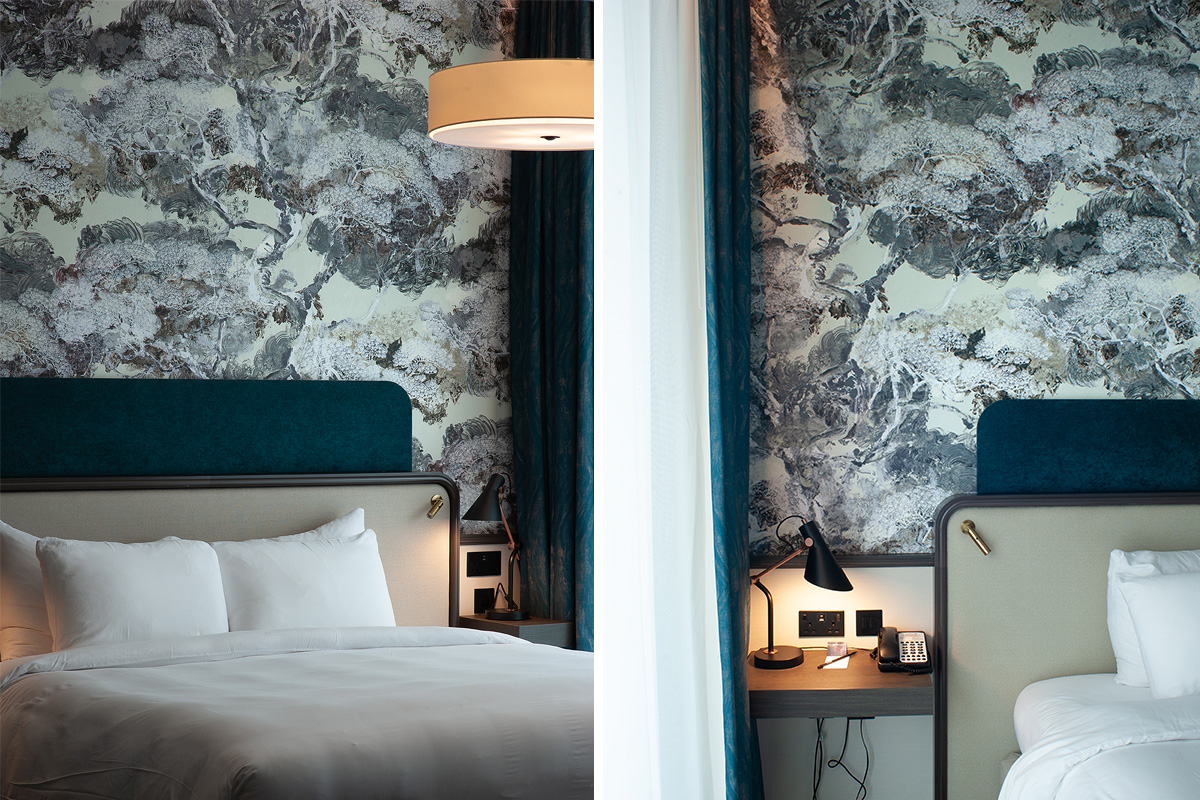 As part of the large-scale investment in the hotel, Radisson Blu Glasgow appointed renowned designer Marie Soliman, founder of revered Bergman Design House in London, to develop a design which reflects the luxurious offering of the hotel.
She comments;
This is exactly what we envisioned with the new design – spaces and artwork which started conversations, took all the rugged beauty of Scotland, rain included, and transformed it into a truly desirable lifestyle hotel.