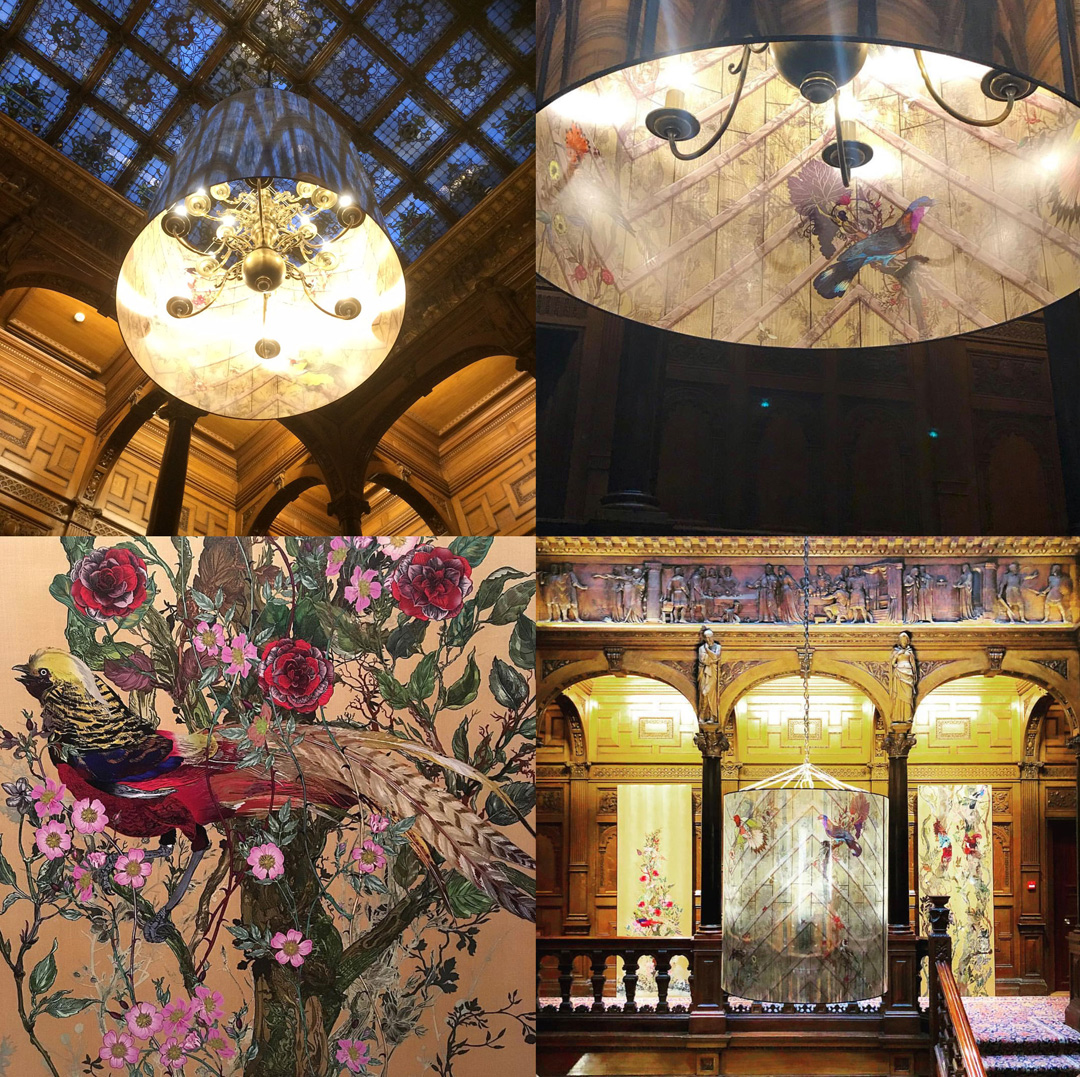 This year is the bicentenary of his birth (8th February 1819) and to mark this occasion Two Temple Place, Museums Sheffield and The Guild of St George have brought together an array of artworks that illustrate how Ruskin's attitude to beauty shaped his radical view on culture and society.
TB were invited to be part of this exhibition and created a large lampshade that would hang in the main stairwell at Two Temple Place in London. The shade itself is mirrored on the outside to reflect the wooden panelling and on the inside is our Birds ' n' Bees design.
Also on display are TB Winchester and Indie Wood Veneer Wallpaper panels.
The exhibition runs from the 26th January - 22nd of April at Two Temple Place, London, WC2R 3BD.
For further information pleas click here.