Golden Oriole showcases swirls of knotted tree branches with it's namesake bird perched at the centre, screen-printed in opulent gold and black inks upon a series of soft matte Superwide wallpapers.
The wallpaper is available in Carrara White, Dark Grey, Navy, Georgian Mint, Grey Sage and Black.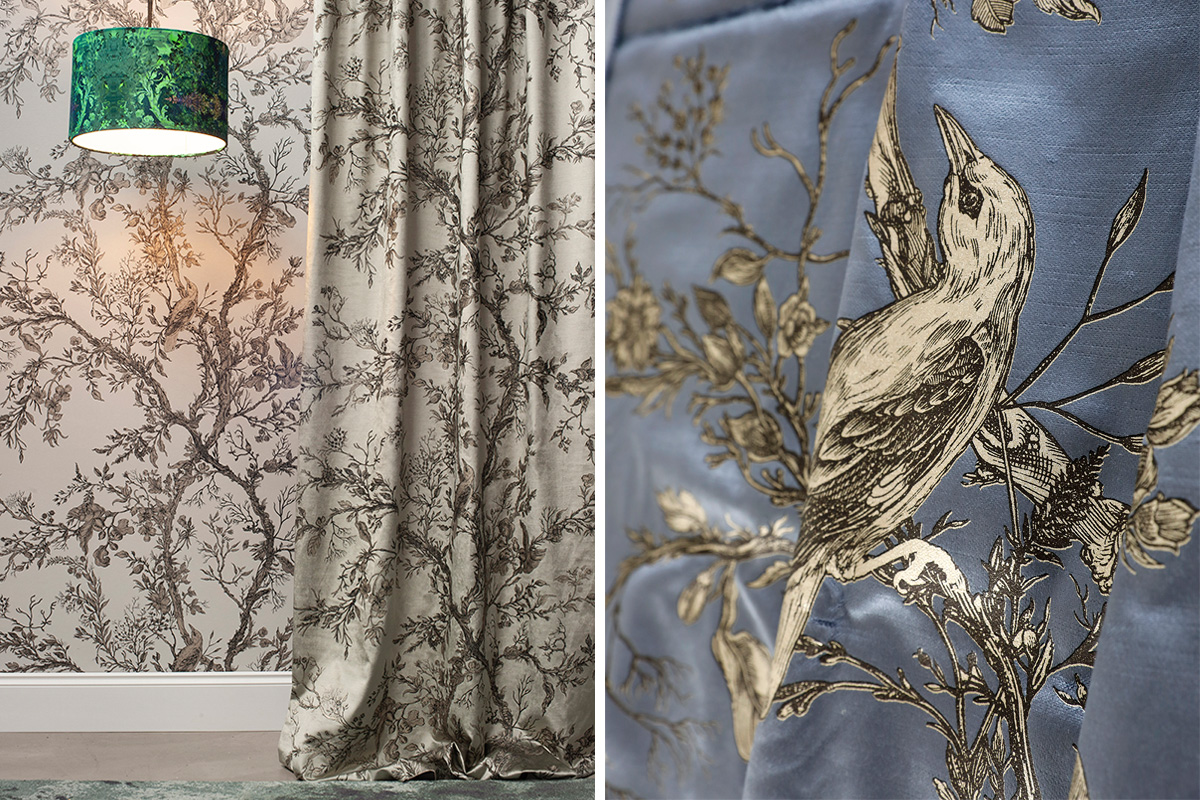 Complementing the wallpaper, Timorous Beasties are also adding a further three colourways of Golden Oriole on decadent cotton velvet: Sage, Pewter and Beige. Screenprinted using traditional methods and craftsmanship, the velvet is suitable for drapery and light upholstery.