Printed onto hand applied 24ct Dutch gold, the Golden Oriole design initially looks like a delicate and beautiful swirl of tree branches, with it's namesake bird perched atop. On closer inspection, you see the knarled roots, snails and debris, contrasting the rich opulence of the ground.
Initially drawn by hand, the wallpaper is printed by hand int the Timorous Beasties print room onto the gold leaf.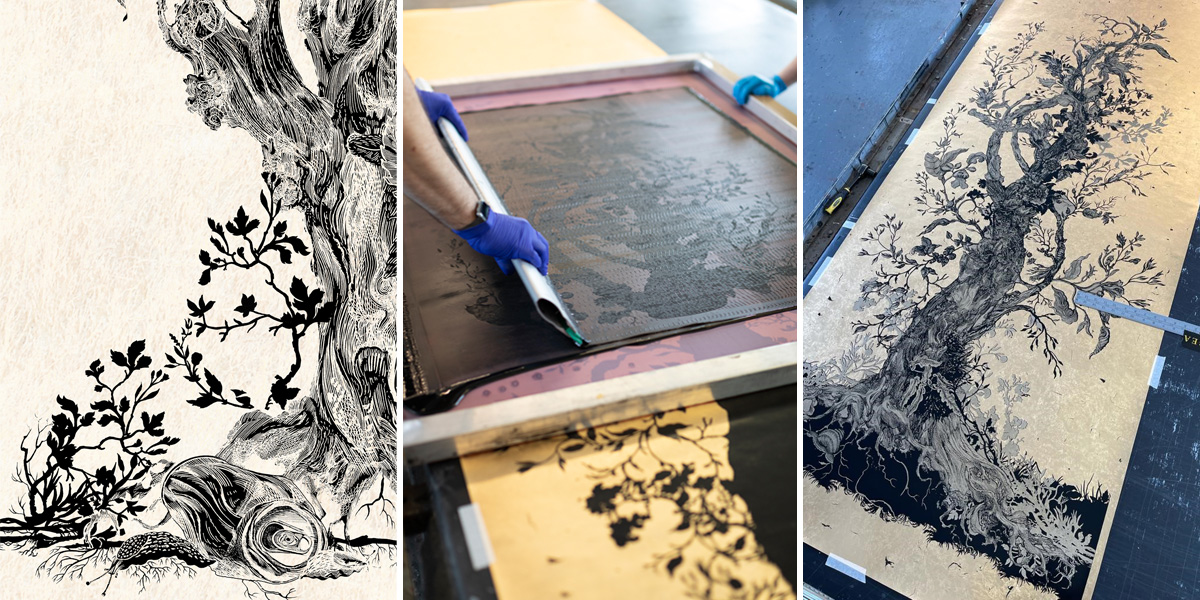 Greyline Design Ltd, who were the interior designers, chose to use the wallpaper in the Lobby Bar and Library. It creates an atmosphere that is inviting while still being sophisticated, spacious yet intimate.