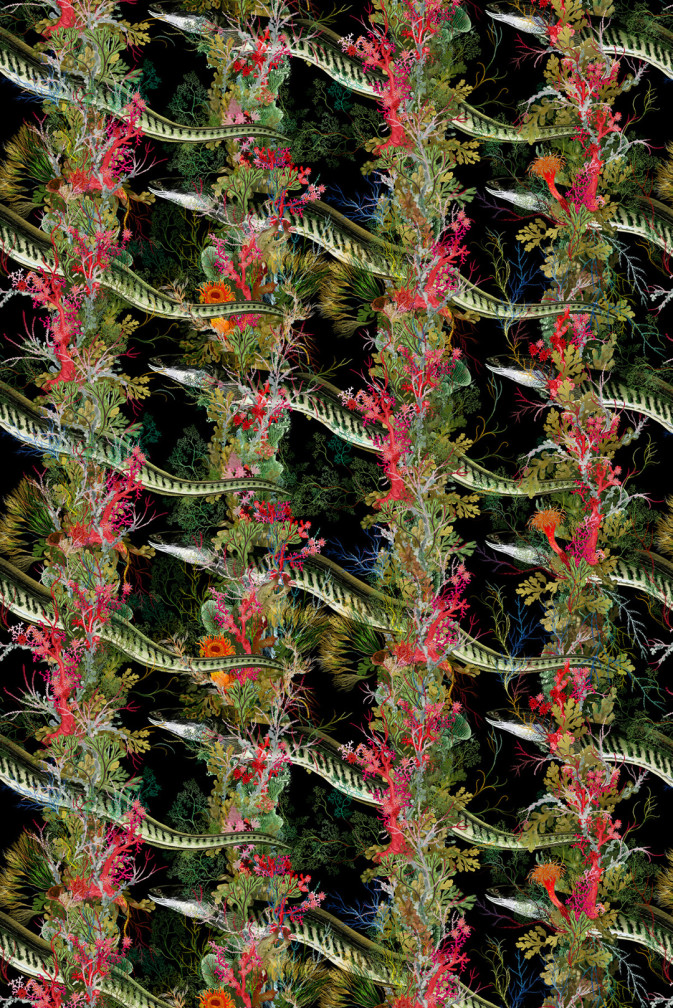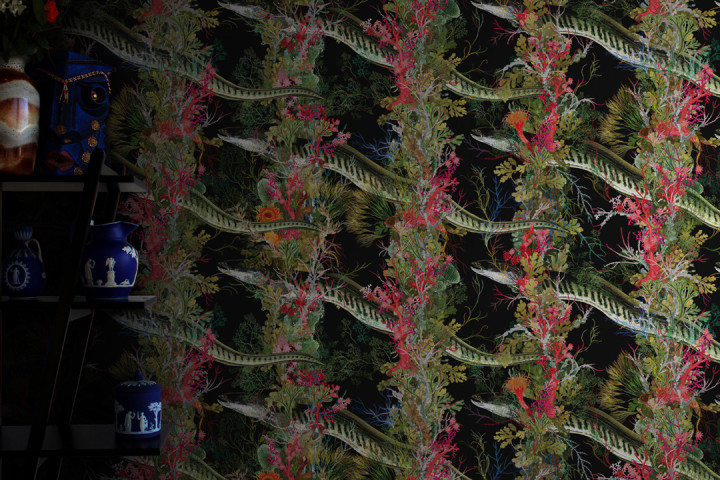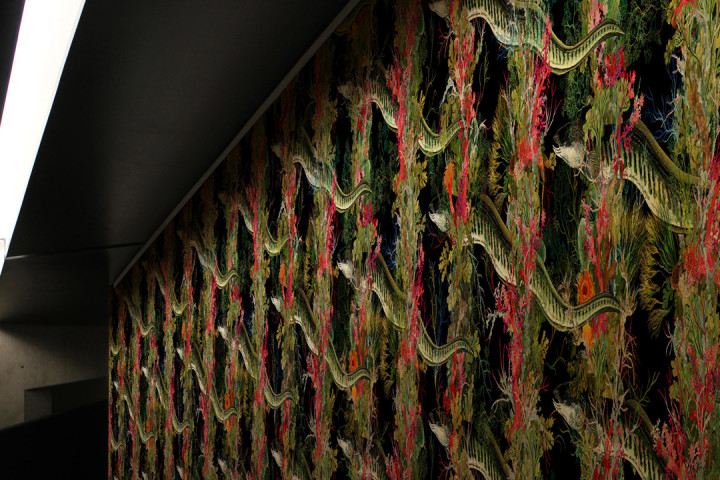 SSC/EEL/STCB/01
Eel Colonnade Wallpaper
£

140
Per metre
Product Description
This wallpaper is part of our Oceana Collection, which celebrates the natural beauty hidden beneath the waves. Eel Colonnade features a hand-drawn eel weaving its way through columns of feathery seaweed and underwater flora. The eels add a horizontal detail to the vertical repeat pattern, which incorporates elements also found in our Seaweed Column and Seaweed and Shell wallpapers.
Notes & Dimensions
Width (mm): 1300
Repeat (mm): 695
Style: Straight Over
Composition: Non-woven ground with a textile top layer
GSM: 205
Process: Digitally Printed
Roll Length: N/A
Minimum Order : 1 Metre
Fire rating: Complies with Class B, s1, d0 when installed correctly
Lead Times
If not in stock, approximately 6 - 8 weeks.