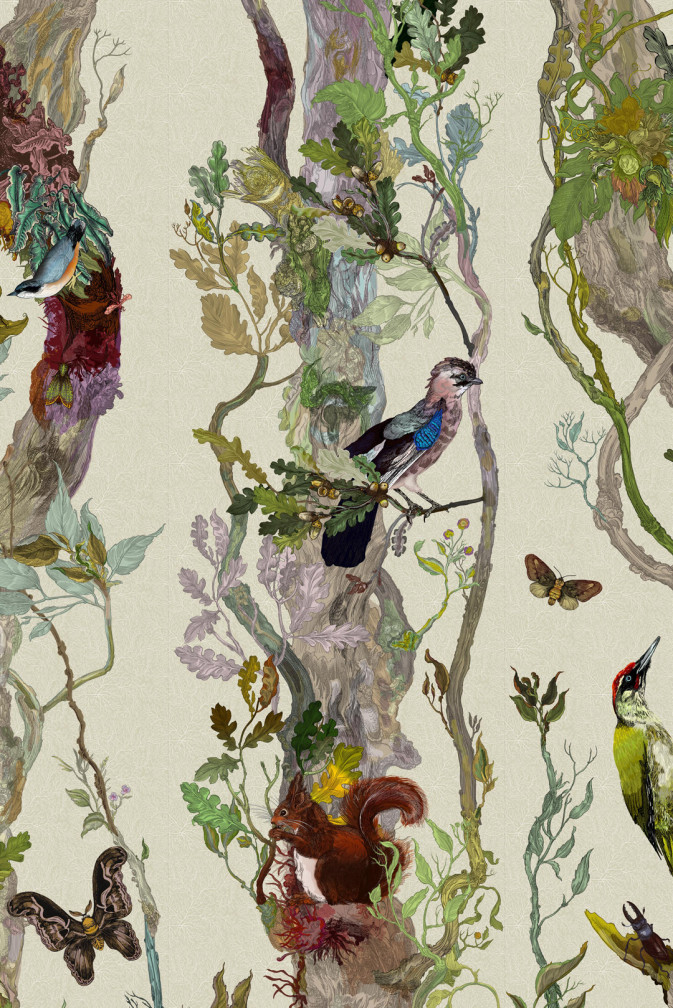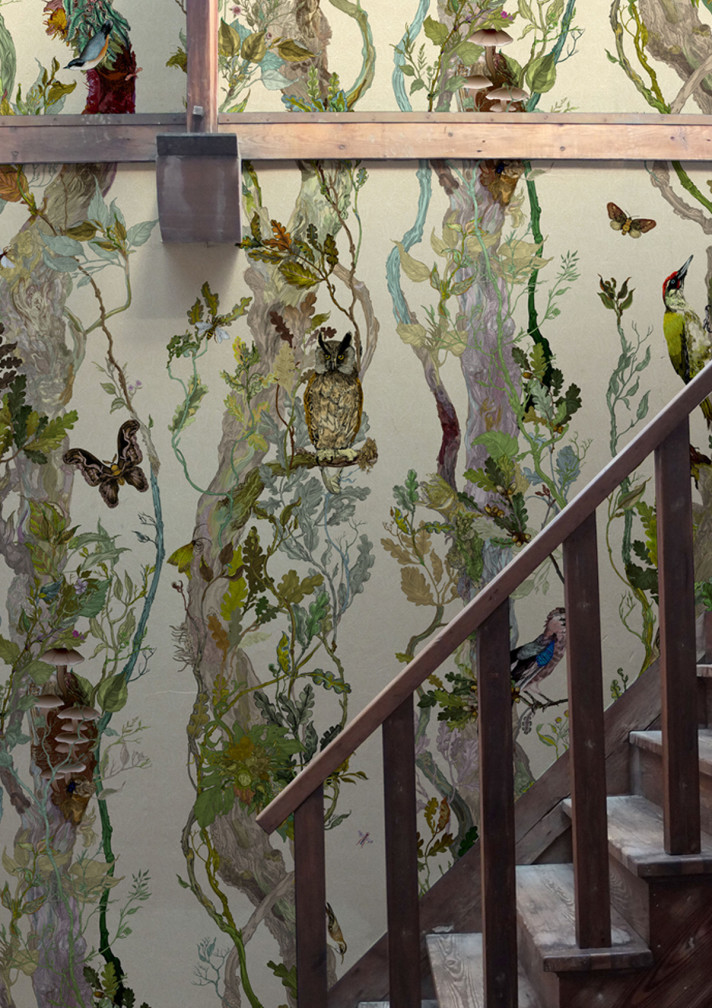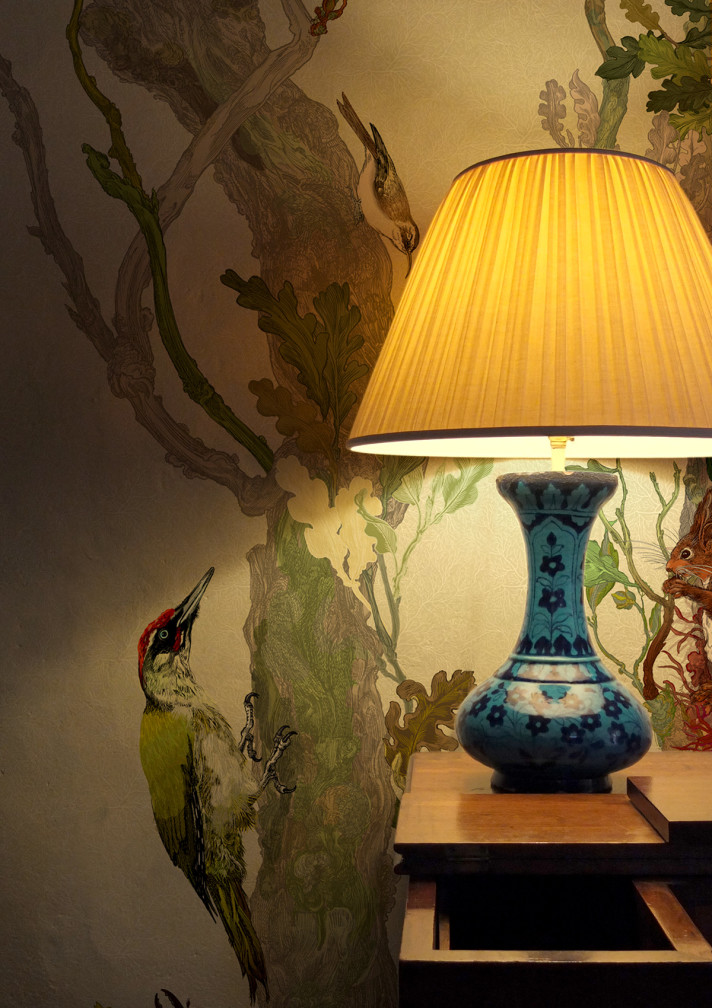 RUS/INDI/MICA/04
Indie Wood Wallpaper
£

370
Per roll
Product Description
Indie Wood is a dense nature-inspired pattern festooned with flora and fauna, all beautifully drawn and coloured by hand. In a typical Timorous Beasties twist, this sylvan scene includes bugs such as beetles and moths that add a darker dimension. The pattern's vertical repeat helps to emphasise the height of a space, drawing the eye up towards an imagined forest canopy.
Notes & Dimensions
Indie Wood has a very faint approximately 132mm repeat background texture but the design changes throughout the 10 metre roll. It can be hung wherever the repeat matches.
Width (mm): 520
Repeat (mm): 132
Composition: Non-Woven Paper
GSM: 190
Process: Digitally Printed
Roll Length: 10 Metres
Minimum Order: 1 Roll
Fire Rating: Complies with Class B, s1, d0 when installed correctly
Please note: the Black colourway is on a different base to the other colourways.
Lead Times
Printed to Order: 4 Weeks