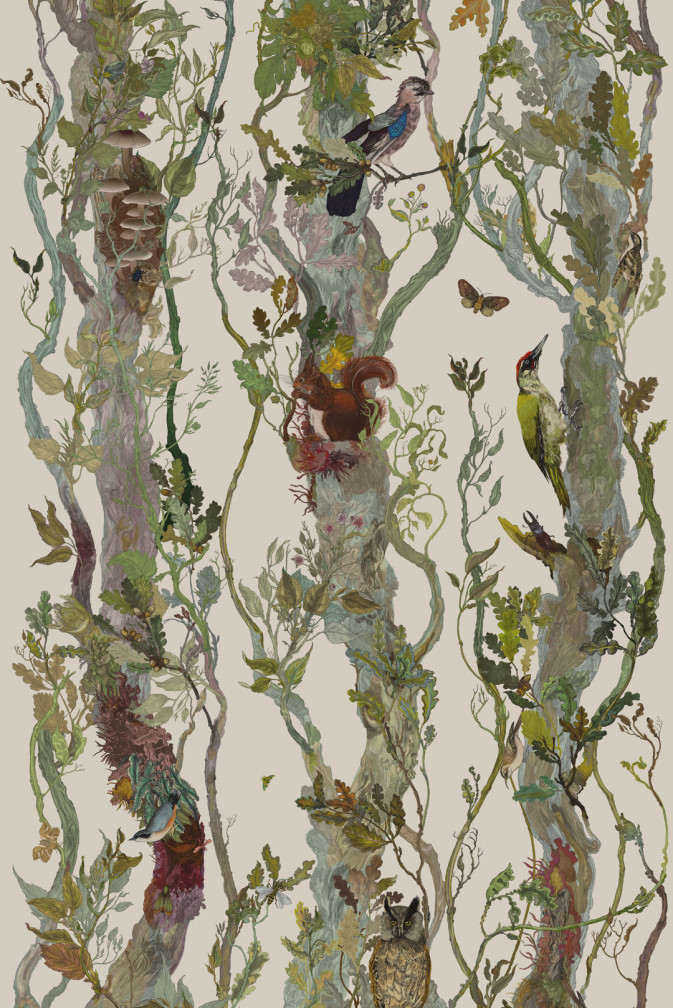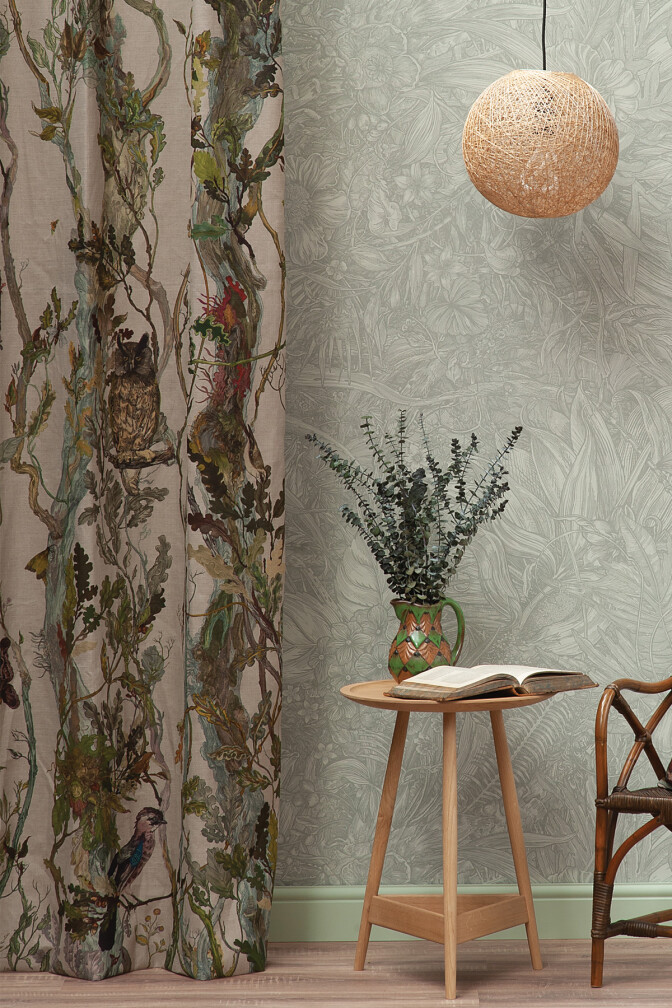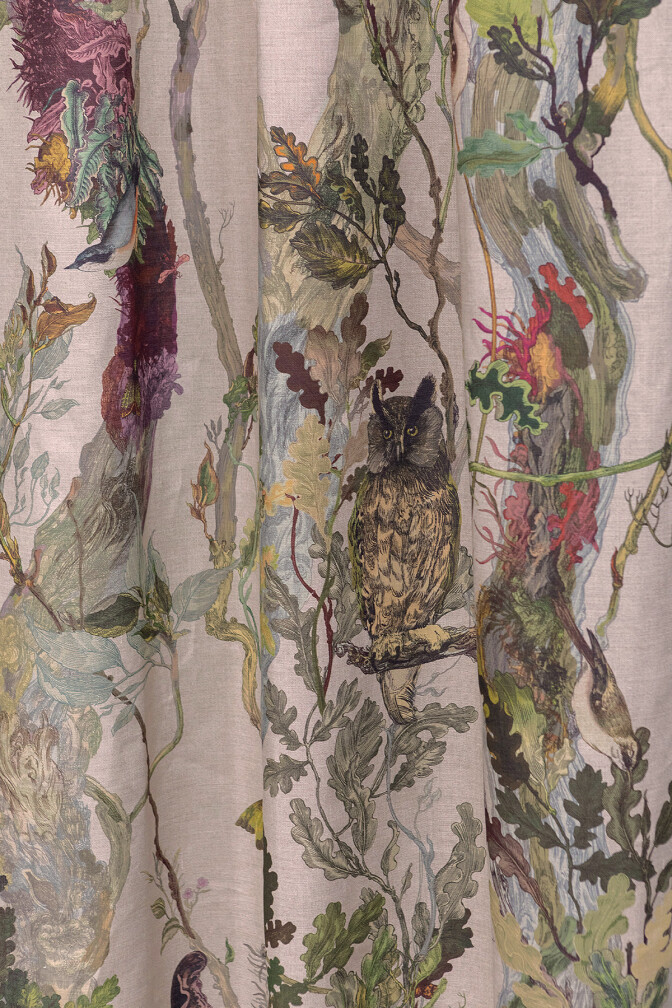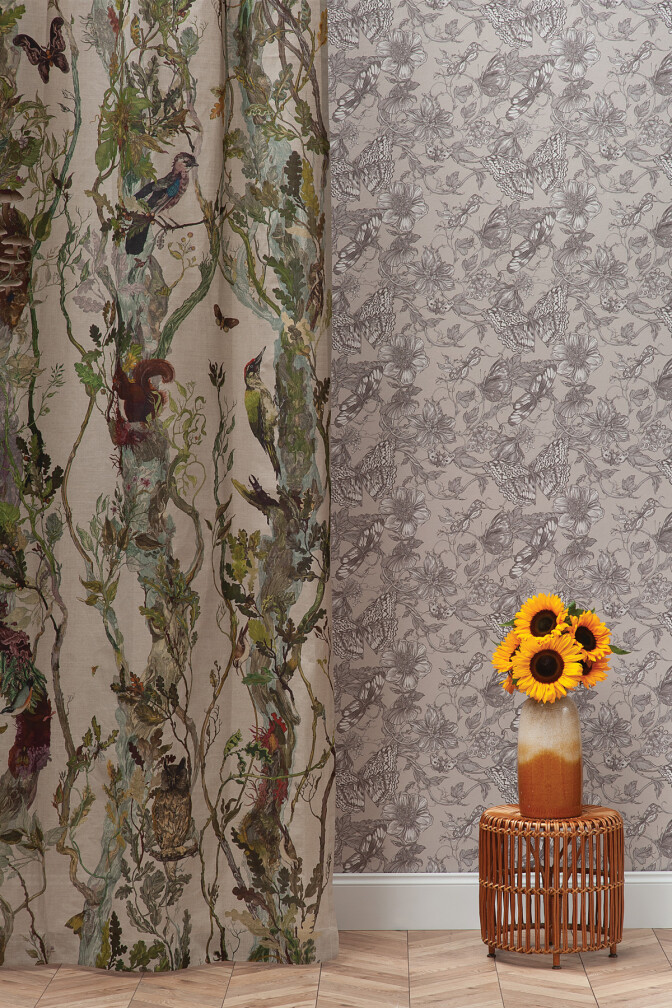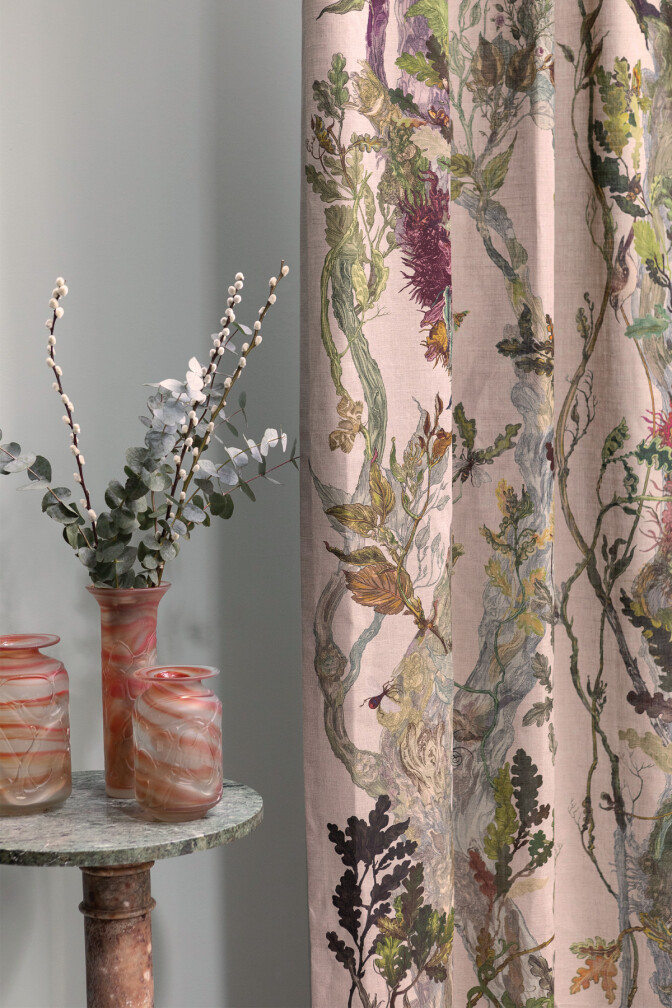 DIGI/INDI/3012/01
Indie Wood Fabric
£

160
Per metre
Product Description
Indie Wood is a dense, nature-inspired pattern festooned with flora and fauna, all beautifully drawn and coloured by hand. In a typical Timorous Beasties twist, this sylvan scene includes bugs such as beetles and moths that add a darker dimension. The detailed design is digitally printed onto a linen textile and is a great way to bring nature indoors.
Notes & Dimensions
Due to production processes, repeat sizes may vary by up to +/-6%
Width (mm) : 1360
Repeat (mm) : 2662
Style : Recommended Half Drop, Quarter Drop or Straight Over
Material : 90% Linen, 10% Nylon
Suitability : Drapery and Light Upholstery
Minimum Order : 1 Metre
Martindale : 40000
Lead Times
If not in stock, up to 12 weeks.