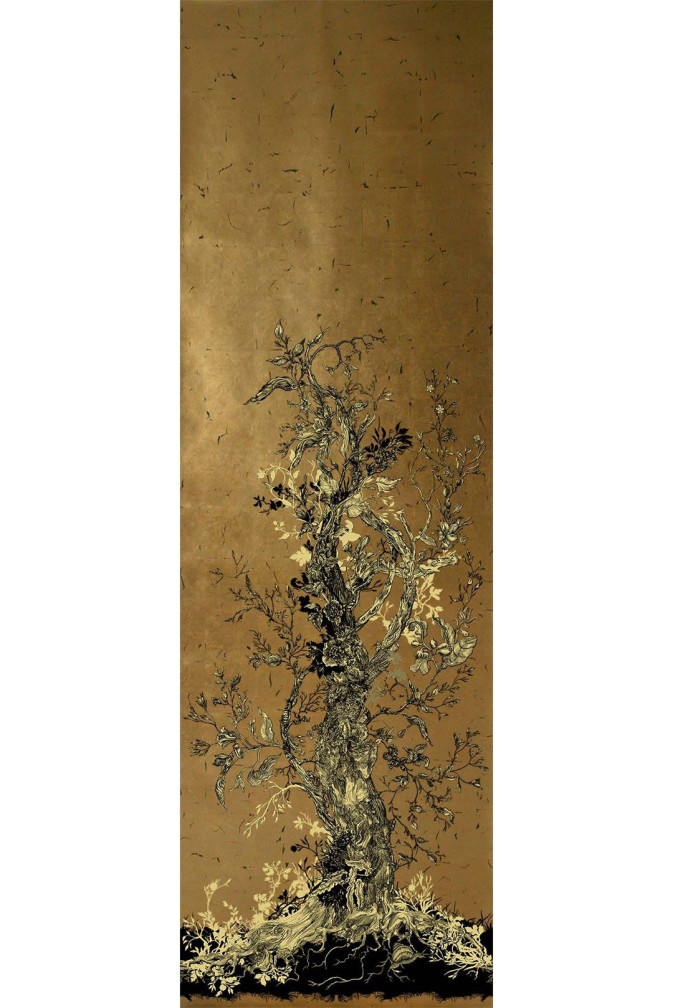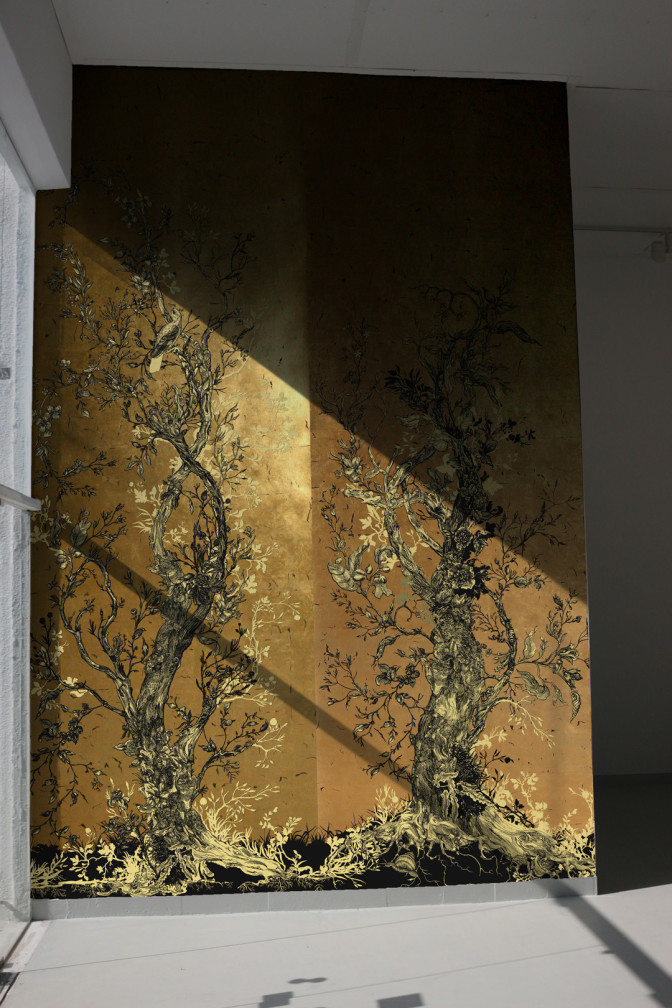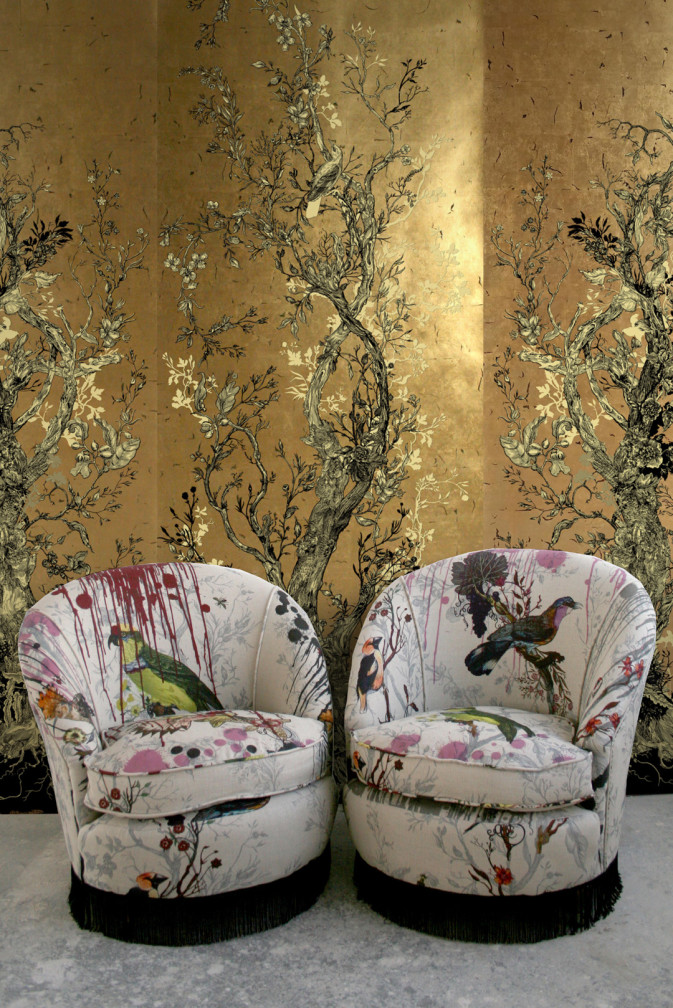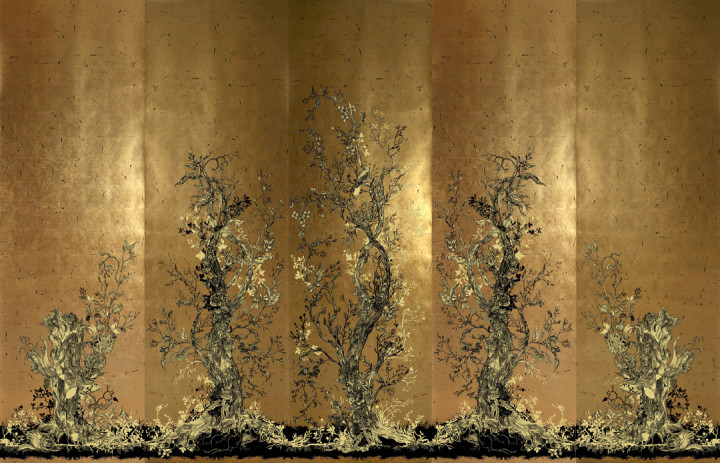 RUS/GOR/DL/02
Golden Oriole Wallpaper Panel
£

1150
Per panel
Product Description
Timorous Beasties lend the Midas touch to wall coverings with our Golden Oriole panels. This printed-to-order wallpaper has a handcrafted ground constructed with fine layers of Dutch gold leaf. The exquisite Golden Oriole panel design is individually hand printed onto this gold base to stunning effect. Elements of this design are incorporated in the repeat pattern of our Golden Oriole superwide wallpaper.
Notes & Dimensions
Width (mm): 900
Repeat (mm): N/A
Style: Straight Over
Composition: Hand Applied Dutch Gold or Silver Leaf Paper
Process: Hand Printed
Roll Length: N/A
Minimum Order: 1 x 3 Metre Panel
Fire Rating: Can be treated to Class B standard.
Lead Times
Printed to Order: up to 8 weeks