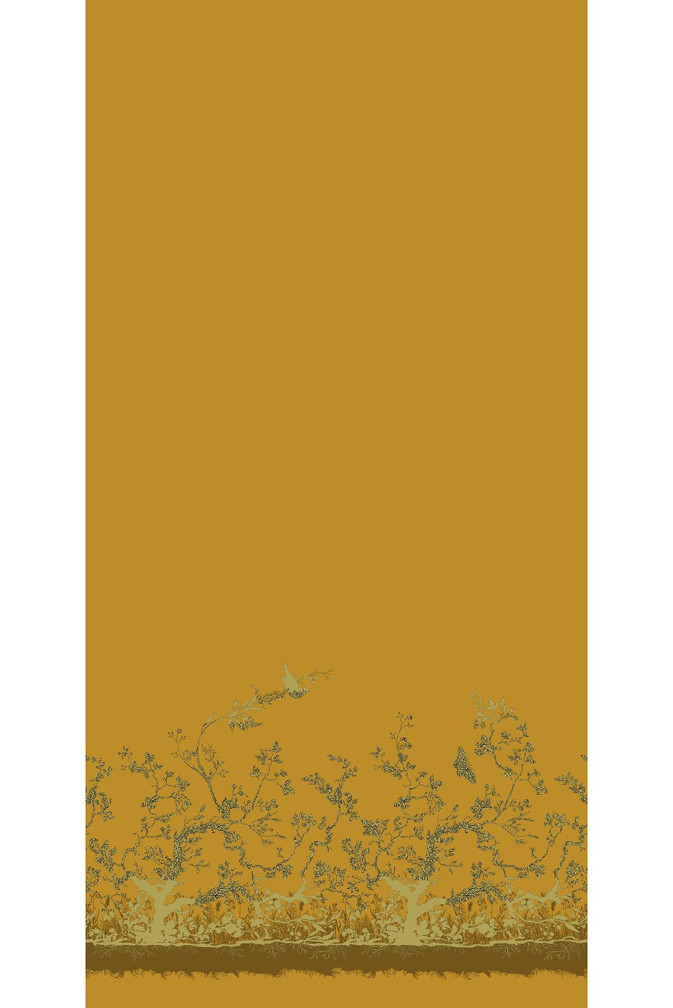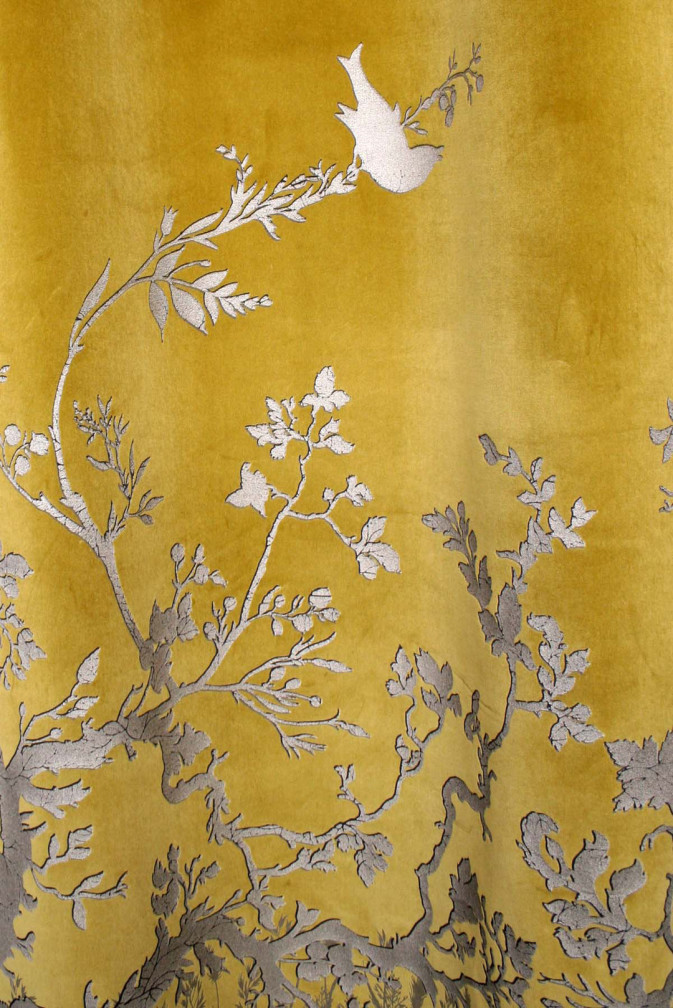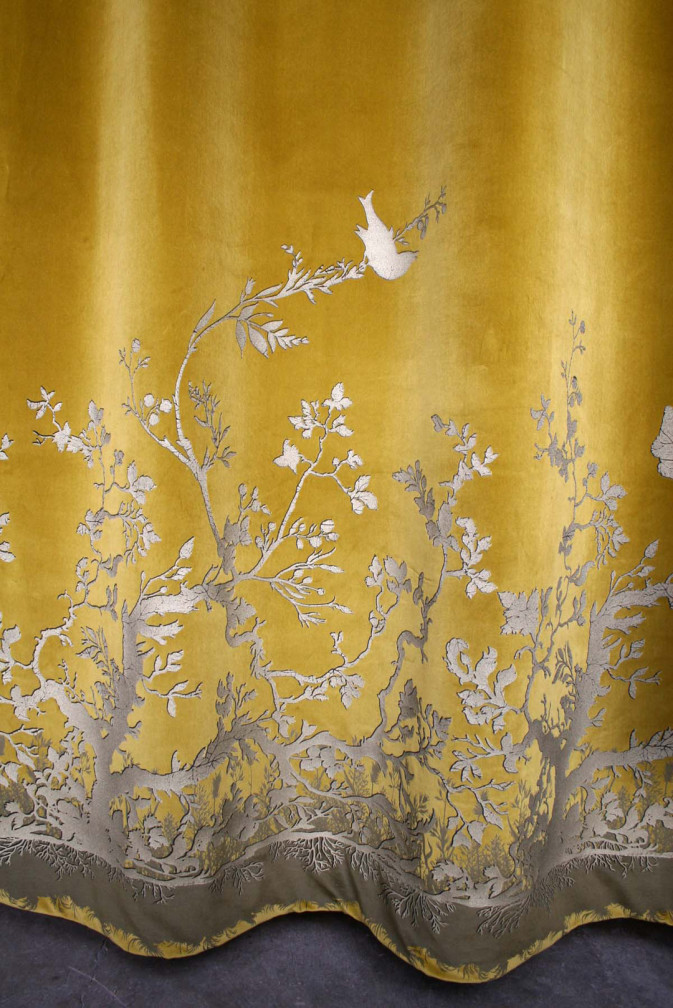 BBP/8206/03
Birdbranch Velvet Panel Fabric
£

295
Per panel
Product Description
Birdbranch is a contemporary nature-inspired design depicting birds and butterflies in an arboreal setting. In these panels the pattern forms a loose border along the bottom of the velvet fabric. The silhouetted image retains the intricate hand-drawn feel of Timorous Beasties' classic designs and achieves a delicate shadow effect by layering a gold on top of black.
Notes & Dimensions
Available through our Showrooms at longer lengths. Please contact enquiries@timorousbeasties.com or your nearest Timorous Beasties representative for more information.
Print will start 50cm from the bottom of the cut length, unless specified otherwise.
The Birdbranch Panel print is designed to have a slight shadow as a background to the top print. Due to the characteristics of the handprinted process of this product, there may be slight variations between batches.
Width (mm): 1360
Style: Straight Over
Composition: 100% Cotton Pile
Suitability: Drapery
Process: Hand Printed
Minimium Order: 3 Metre Panel
Martindale: 40000
Lead Times
Printed to Order: 4 - 6 weeks