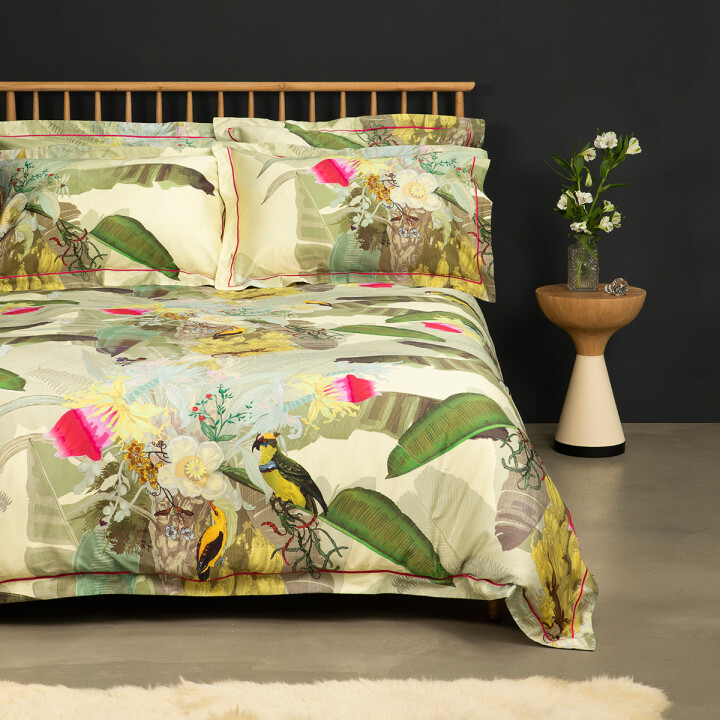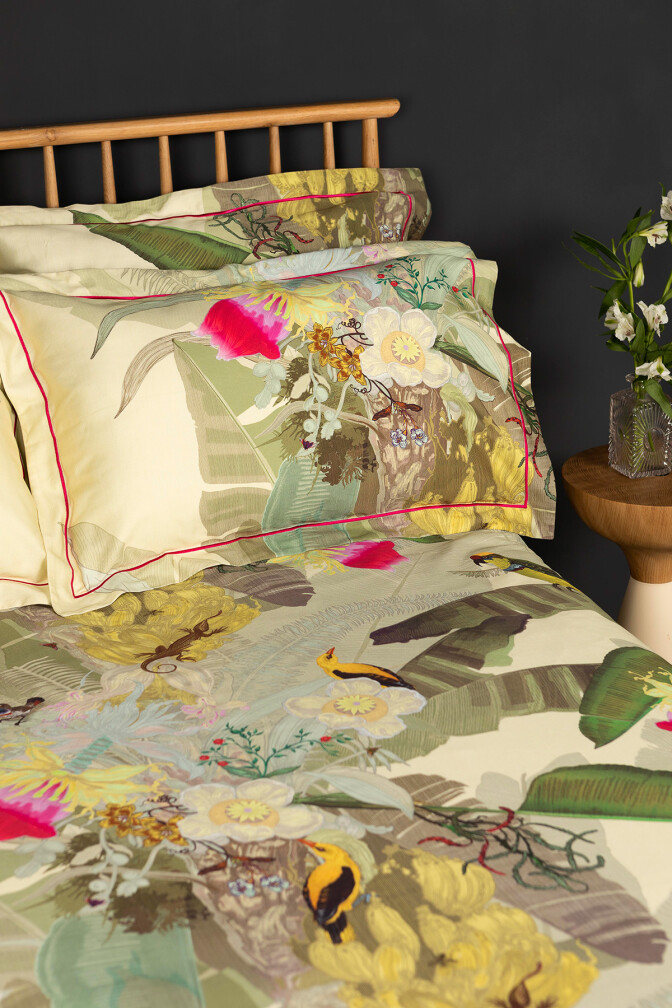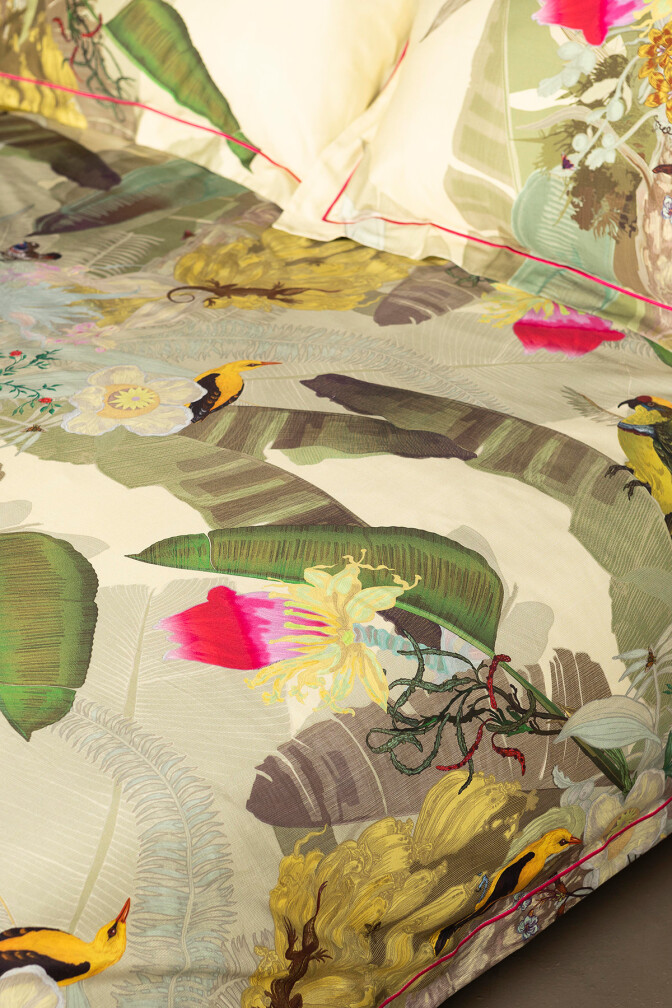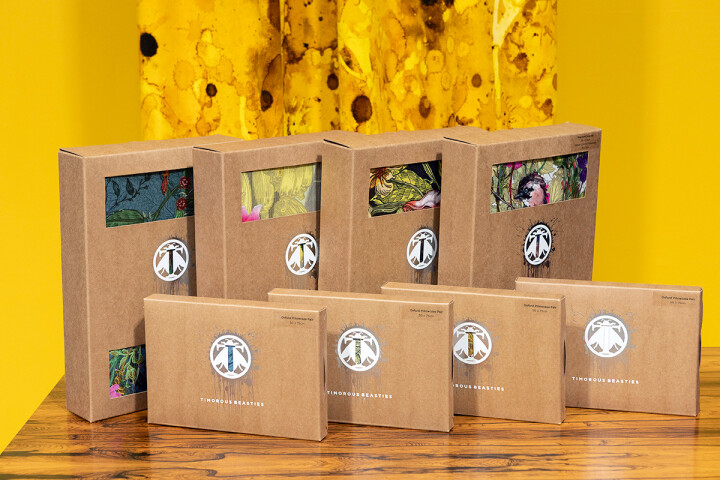 BLN/MER/CS/S/01
Merian Palm Duvet Set
£

85
Per item
Notes & Dimensions
Composition : 220 Thread Count 100% Cotton Sateen
Dimensions :
UK Single: 2000mm L x 1730mm W (Approx 79" x 68")
UK Double : 2000mm L x 2000mm W (Approx 79" x 79")
UK King : 2180mm L x 2280mm W (Approx 86" x 90")
UK Super King : 2200mm L x 2600mm W (Approx 86" x 103")
Pillows : 750mm x 500mm (Approx 30" x 20")
Please note duvet sets include 2 pillowcases as standard (1 pillowcase for single duvet set).
Additional pillowcases can be purchased here.
All colours are for reference only and are not true representations of the final product.
Lead Times
If not in stock, up to 12 weeks