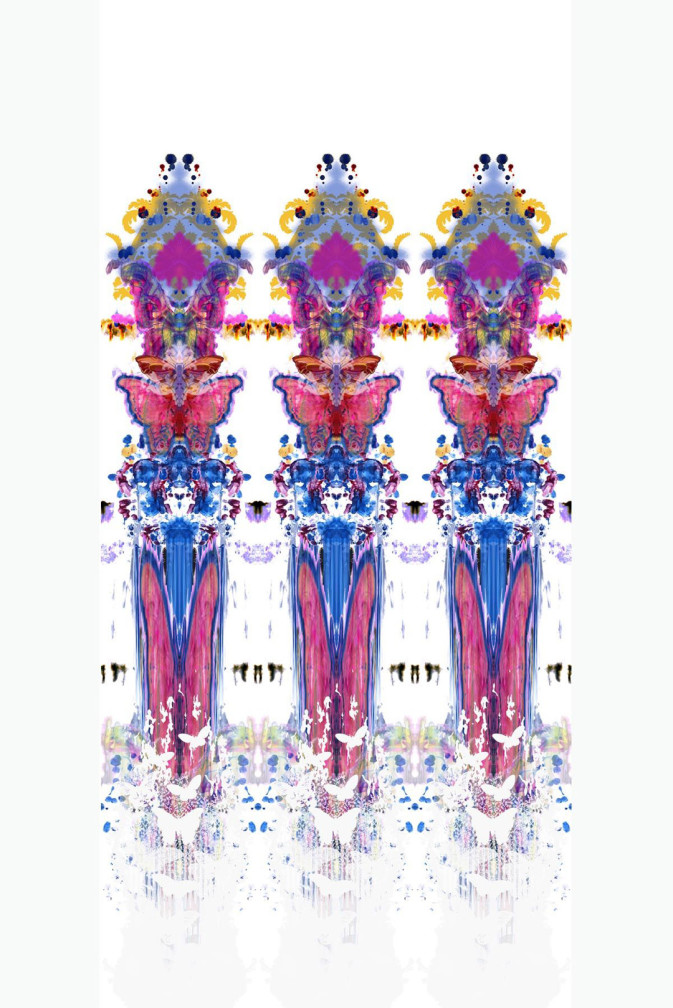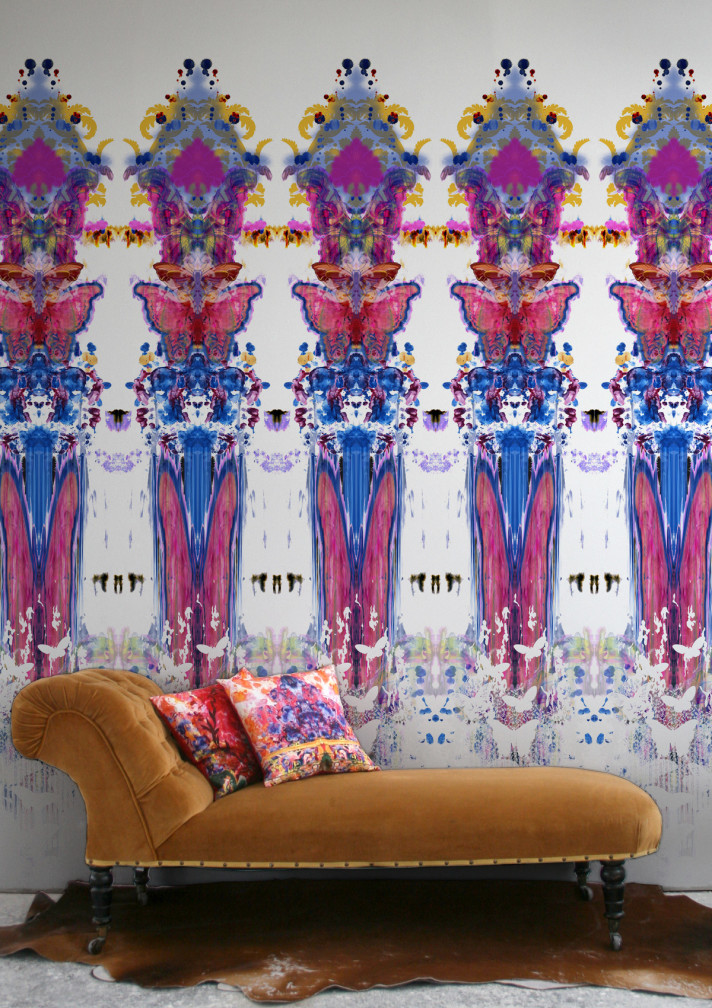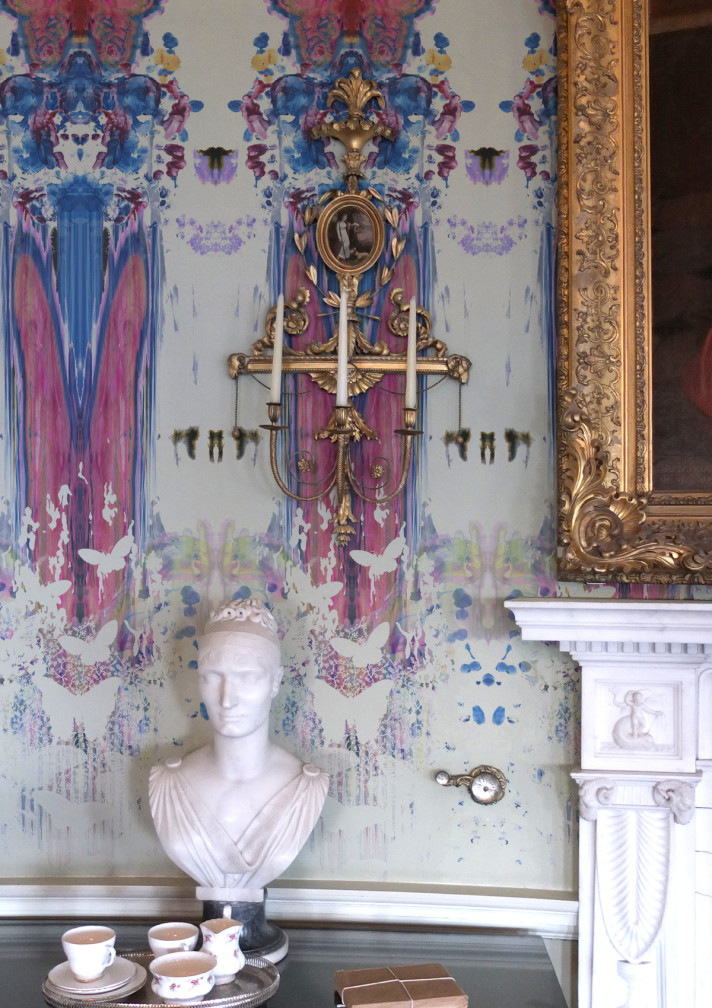 ROR/BTOT/MICA/01
Butterfly Totem Damask Wallpaper Panel
£

790
Per set of 6 Panels
Product Description
The Butterfly Totem Damask wallpaper is a trippy, abstract design featuring butterflies layered onto a blurred pattern that resembles a Rorschach inkblot test. The symmetrical pattern is digitally printed onto non-woven paper and the butterflies are then hand-printed on top. The result is a bold and technically inventive design that will enliven any living space.
Notes & Dimensions
Please note, the main image shows 3 full panels.
Standard panel height is 3.3 metres. However, panels are available in heights up to 5 metres through our Showrooms.
Width (mm): 520
Style: Straight Over
Composition: Non-Woven Paper
GSM: 190
Process: Digitally Printed with a Hand Printed top layer
Roll Length : 3.3 Metre Panel
Minimum Order: 1 Set of 6 Panels
Fire Rating: Complies with Class B, s1, d0 when installed correctly
Lead Times
Printed to Order: 6 weeks