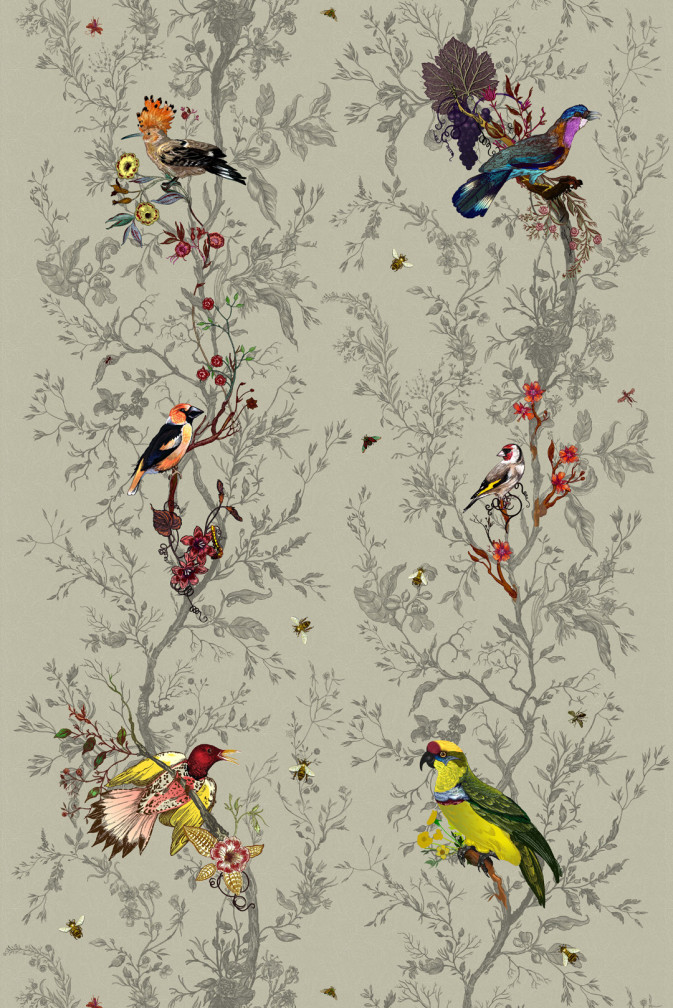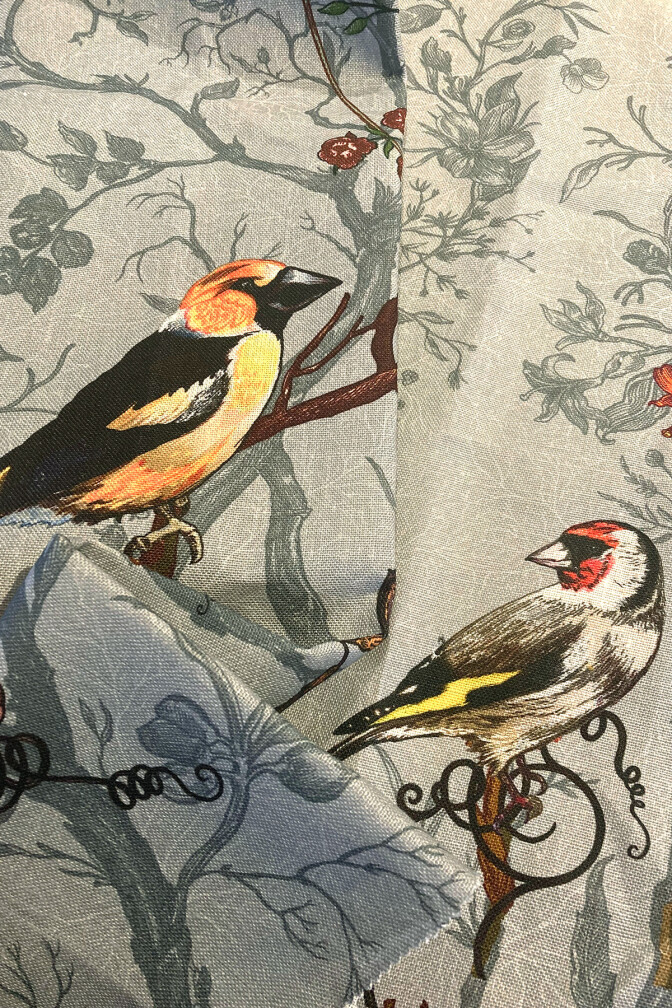 DIGI/BNB/3062/02
Birds N Bees Fabric
£

150
Per metre
Product Description
This patterned fabric is part of our series influenced by the 19th-century art critic John Ruskin's collection of ornithological drawings. Bees buzz busily around branches that provide a perch for some of our favourite birds, including goldfinches, hoopoes and parrots. In true Timorous Beasties style, the pattern portrays nature as a battle for survival as opposed to the saccharine style of most interior furnishings.
Notes & Dimensions
Due to production processes, repeat sizes may vary by up to +/-6%
Width (mm): 1360
Repeat (mm): 1990
Style: Recommended Half Drop, Quarter Drop or Straight Over
Composition: 100% Linen
Suitability: Drapery
Process: Digitally Printed
Minimum Order: 1 Metre
Martindale: 17500
Please Note: This design is digitally printed onto a natural linen basecloth. Due to the natural slub of the fabric, some minimal spotting may occur. Although this will always be within industry tolerance, we would recommend that this fabric is used for drapery only.
Lead Times
If not in stock, up to 12 weeks.