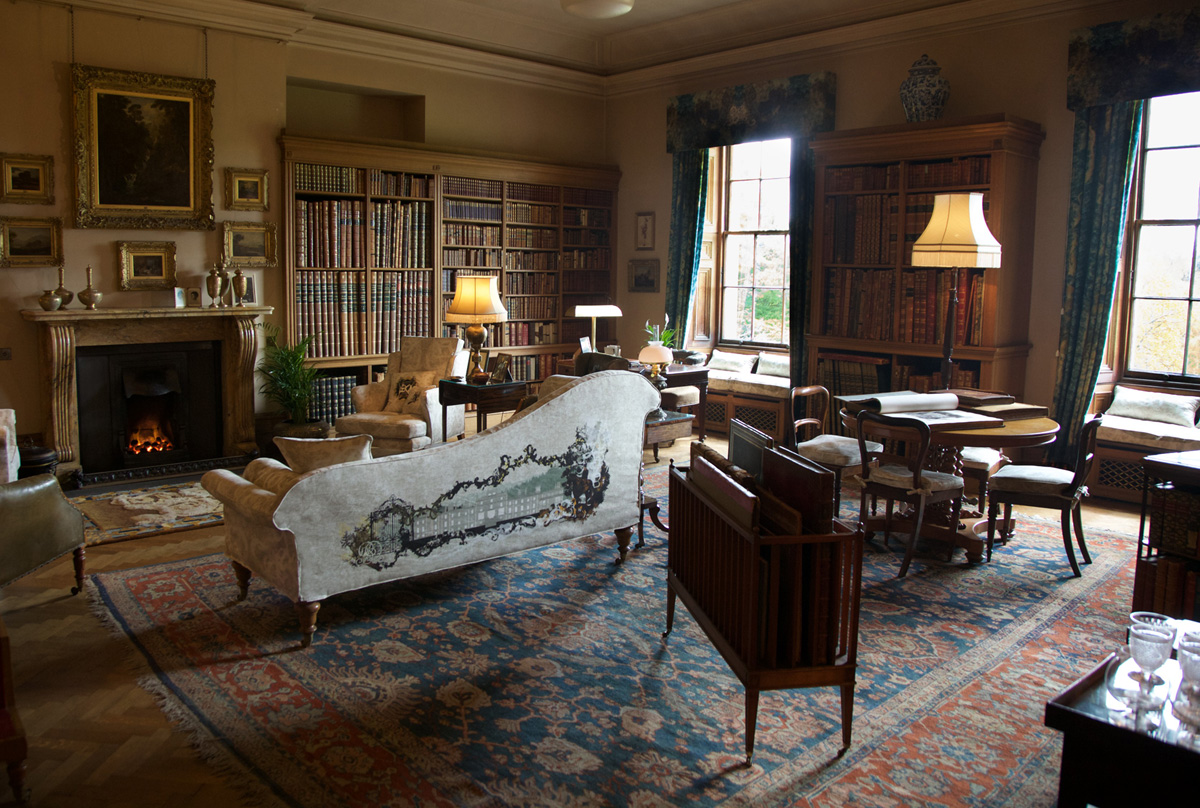 The Smoking Room at Bowhill House is now open to the public for the first time in 138 years following this contemporary refurbishment of the interior by Timorous Beasties, Dovecot Studios and Art Historian Ben Divall.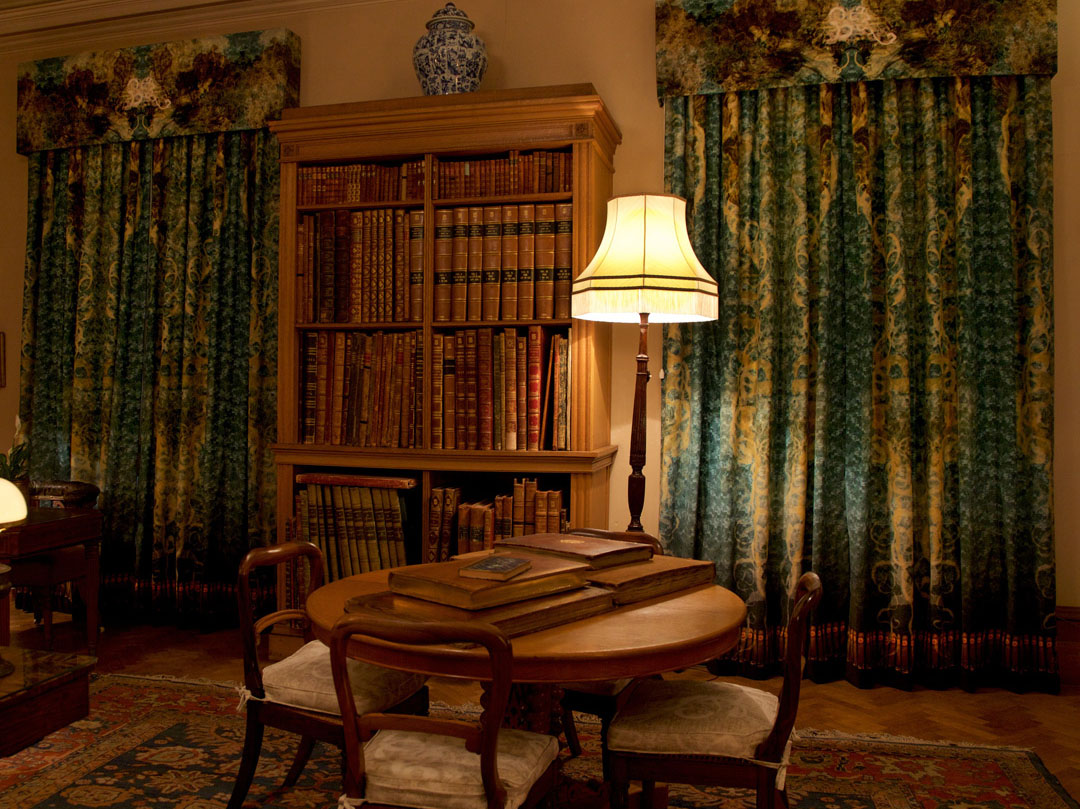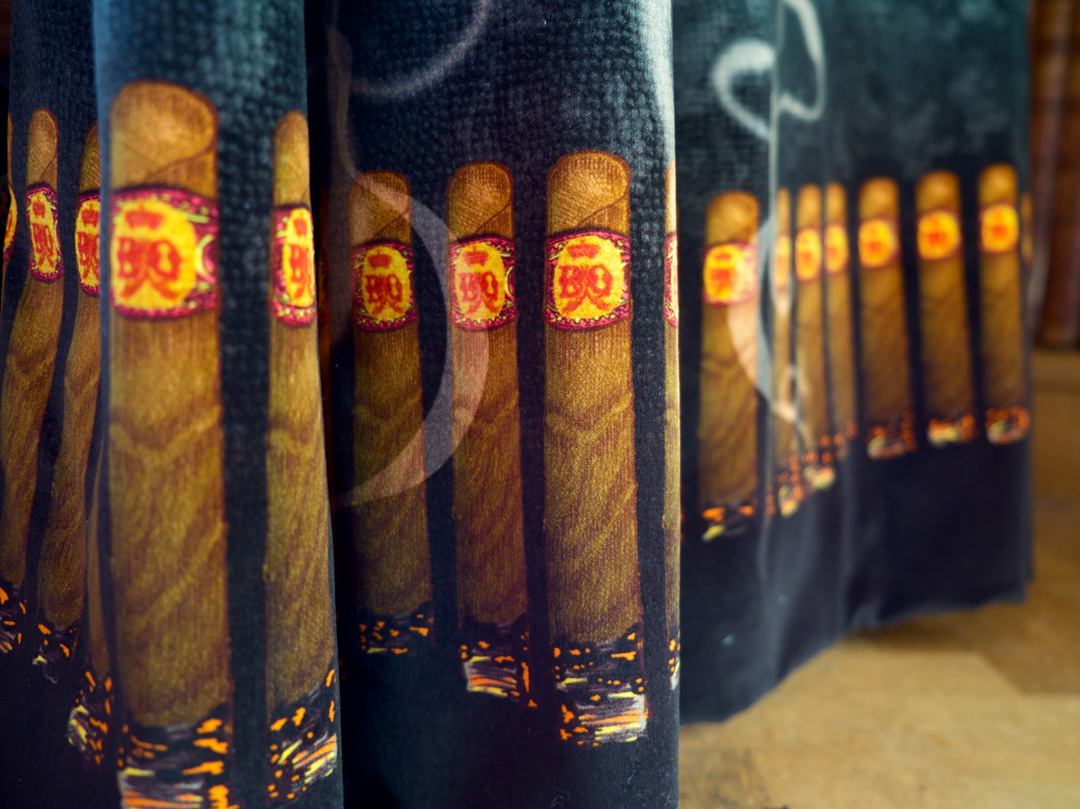 The velvet curtains produced by Timorous Beasties were influenced by the original chenille curtains recorded in the 1915 inventory, but with a modern twist featuring a swirling smoke pattern and an edge of lit cigars bearing the family insignia: 'BQ'.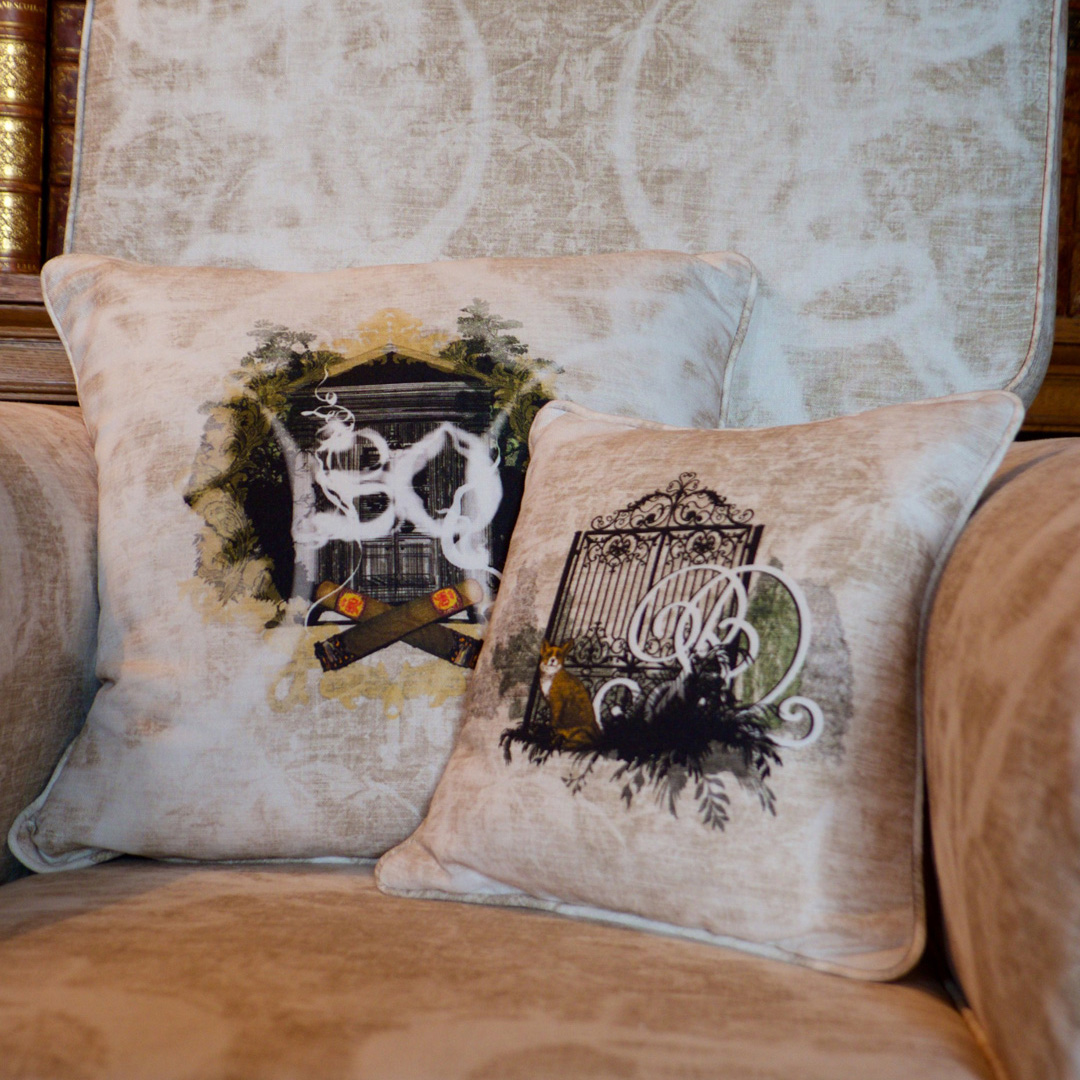 Timorous Beasties also created a number of bespoke linen fabrics used on the room's centrepiece to decorate the furniture, featuring a light smoke texture and adorned with illustrations depicting the sporting nature of the estate. The room's centrepiece - the sofa - features a depiction of the south facade of Bowhill House across the rear.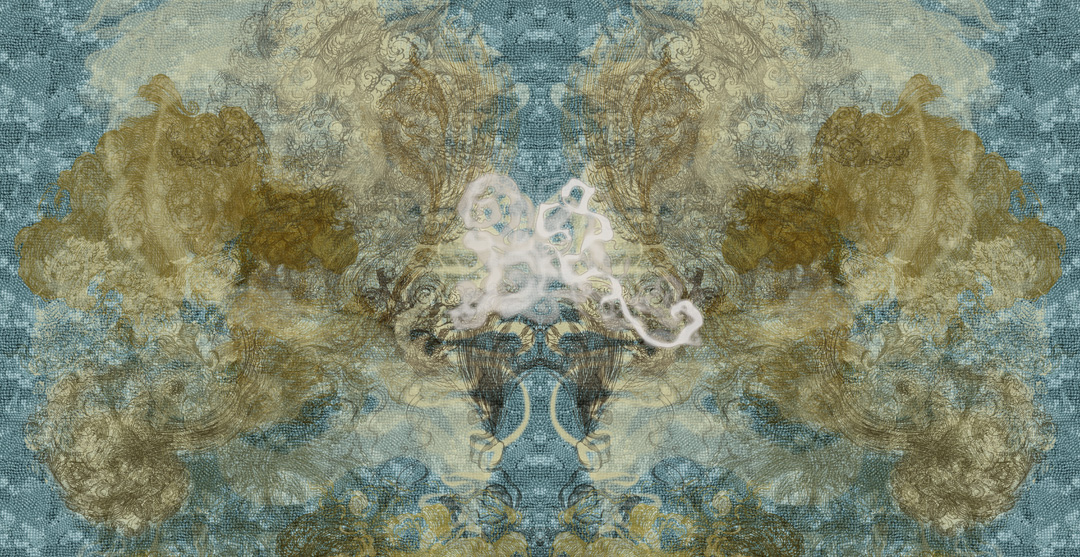 The completed room gives an air of the smoking room as it was, but with modern and clever touches. By combining research, collboration and up-to-date printing techniques, a smoking room reimagined for the 21st century is revealed.
True to history, the contemporary refurbishment will never hinder the room's purpose -
'As a non-smoker I will not myself be tempted, but the image of skulking, shivering figures with glowing cigarette butts banished to the front doorstep is not worthy of a great house.'
- the Duke of Buccleuch and Queensbury.
Photography by Phoebe Grigor.