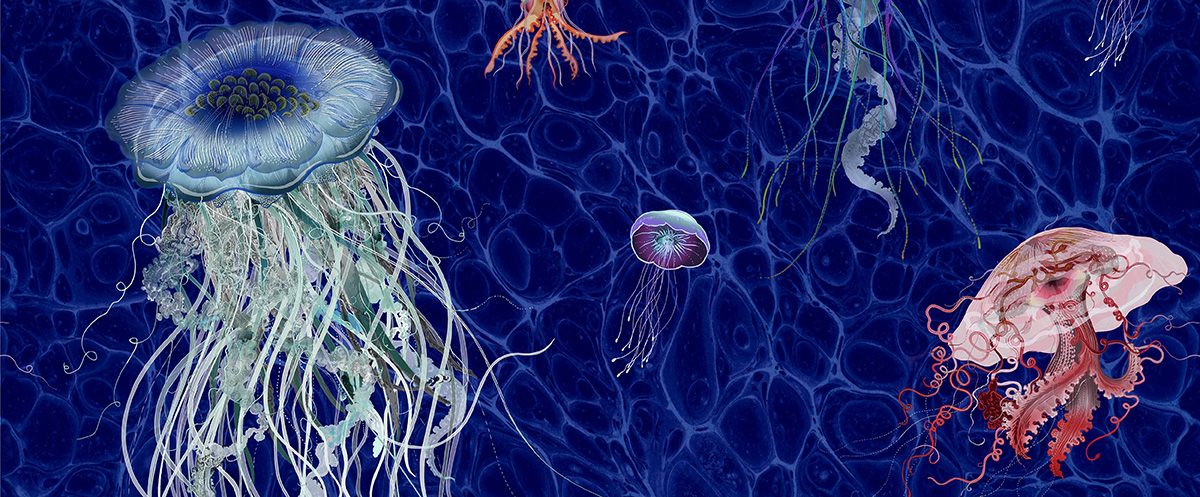 The new velvet design joins Timorous Beasties' Oceana Collection, a celebration of marine magnificence, including coral abstracts on cork wallpapers and the meticulous detail of seaweed columns, crustacea and fish on a range of statement wallpapers and fabrics.
Timorous Beasties Co-founder Paul Simmons comments;
Our Jellyfish wallpaper within our Oceana Collection is one of our most loved designs and we are delighted to now offer this in a beautiful and sumptuous velvet fabric. We have always been amazed by the beauty found within the sea and this unique collection truly illuminates its splendour.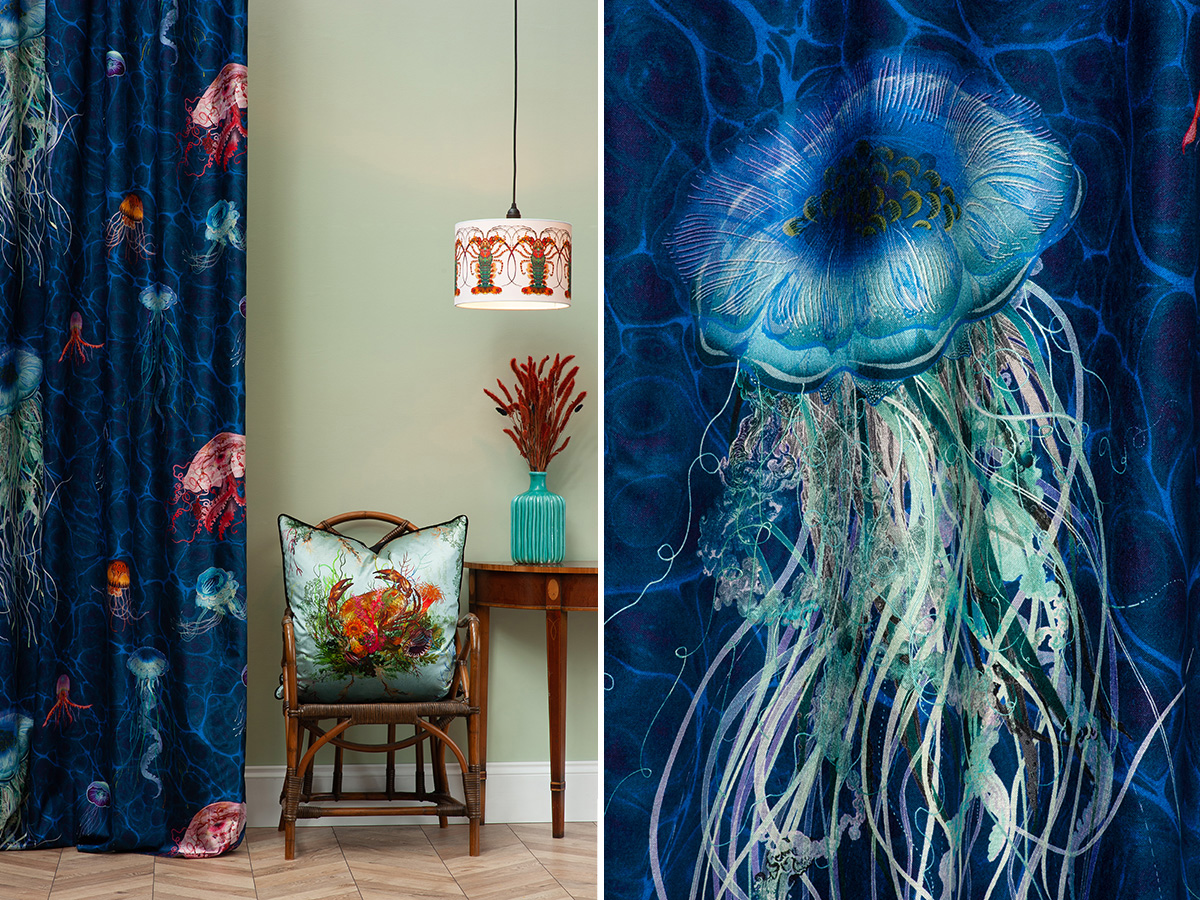 The new Jellyfish fabric utilises an innovative printing process that brings depth and realism to the design. The hand-drawn image is digitally printed onto the fabric and the velvet finish creates an underwater-like glow. The scale of the repeat pattern gives a sense of being immersed in a tank surrounded by floating marine life.
Jellyfish Velvet Fabric can be viewed here.