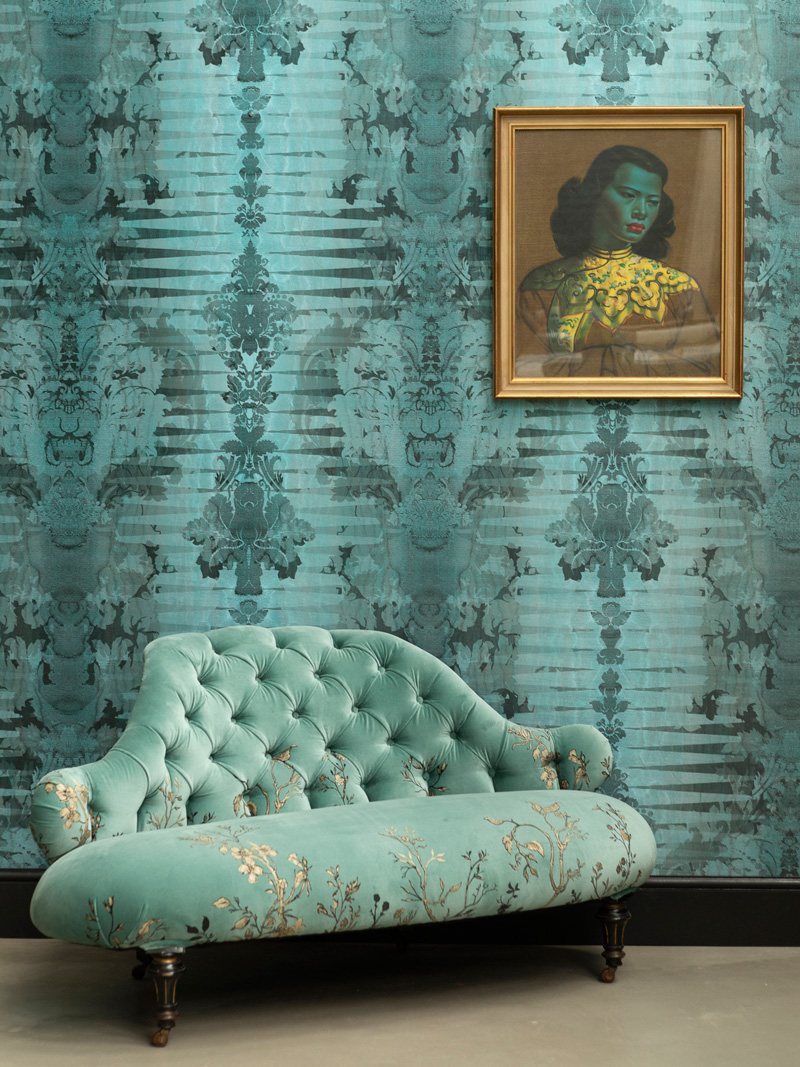 Our new Moire Damask foil wallcovering is a digital orchestra of hot-pressed moiré silk, overlaid with traditional pattern devices (acanthus, arabesque, Rococo, Rorschach-esque), overlaid again with geometric moiré. This heady synthesis creates a pattern-scape of shimmering beauty, a lustrous digital flow, a new damask dialect, a decorative theatre of pattern and repeat.
Available in three colourways, Moire Damask can be viewed and purchased here.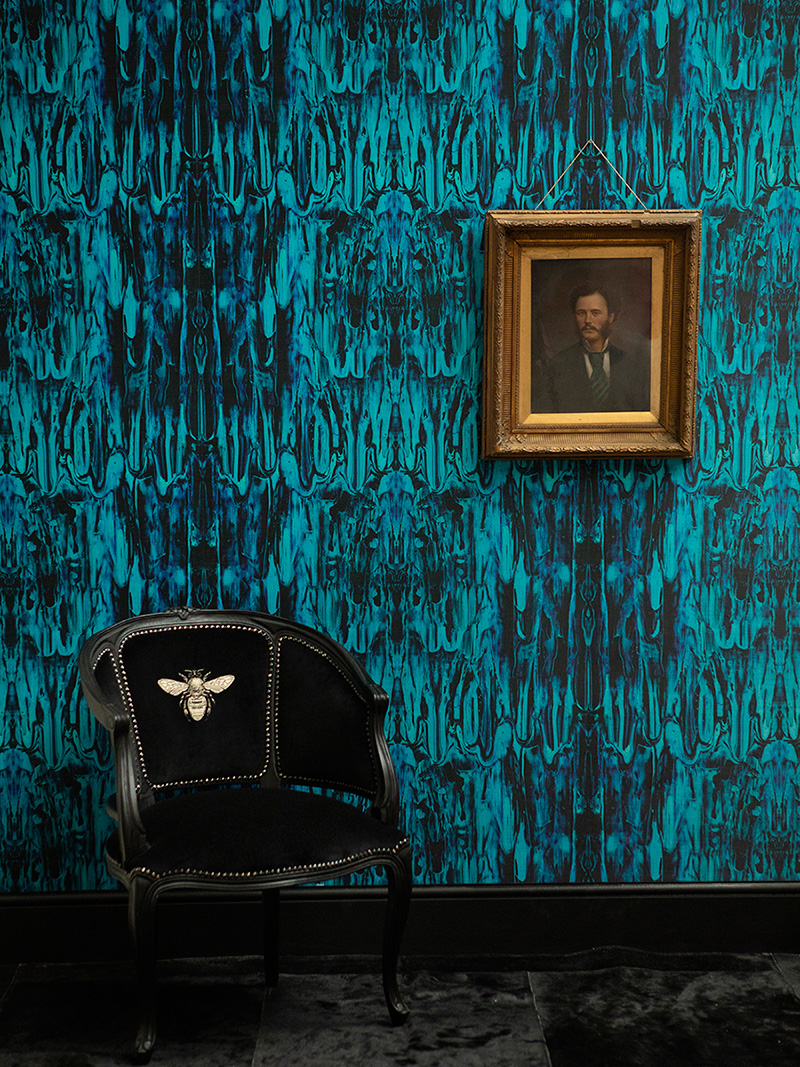 A new dimension in the Timorous Beasties Marble series, Gerhard Gum pays homage to the prophet of pigment, colour and pixel, Gerhard Richter, who dissolved the artistic/craftsman-like appearance of things to create something 'technological, smooth and perfect.' Like our Marble Gum, Gerhard Gum is a digital echo of distortions created by Richter when he dragged inks under a squeegee through the print screen. The innovation of a foil base for this techno wallpaper releases a vibrancy of colour and movement like no other.
Gerhard Gum can be ordered here.