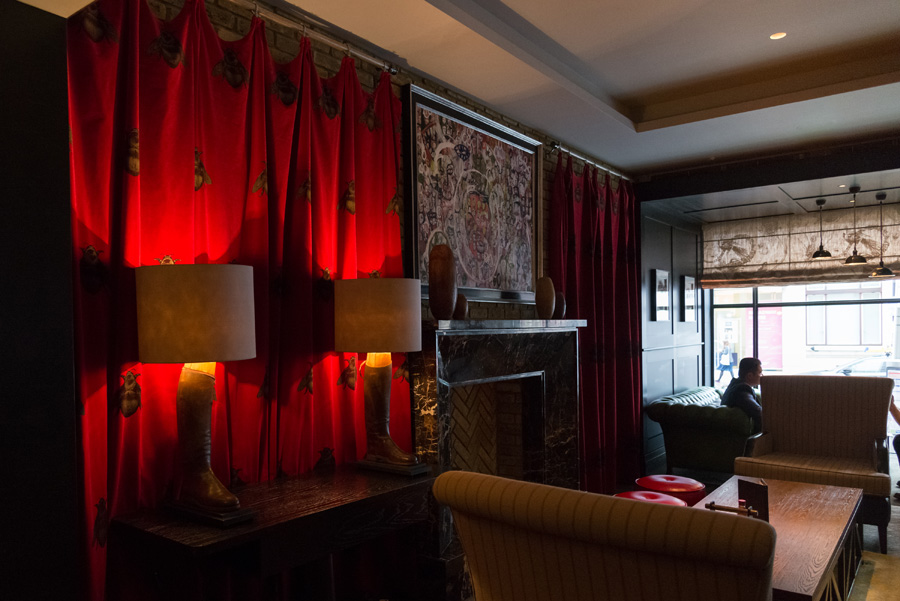 Converting a building formally used as Queen Anne's Chambers, a government building and hospital into a luxury hotel required a great deal of creativity and sensitivity.
Timorous Beasties provided a backdrop of Napolean Bee velvet to highlight the typical earthy interiors of a 19th Century building whilst joyfully welcoming a contemporary take to the interior within the constraints of the property's disjointed 19th Century structure.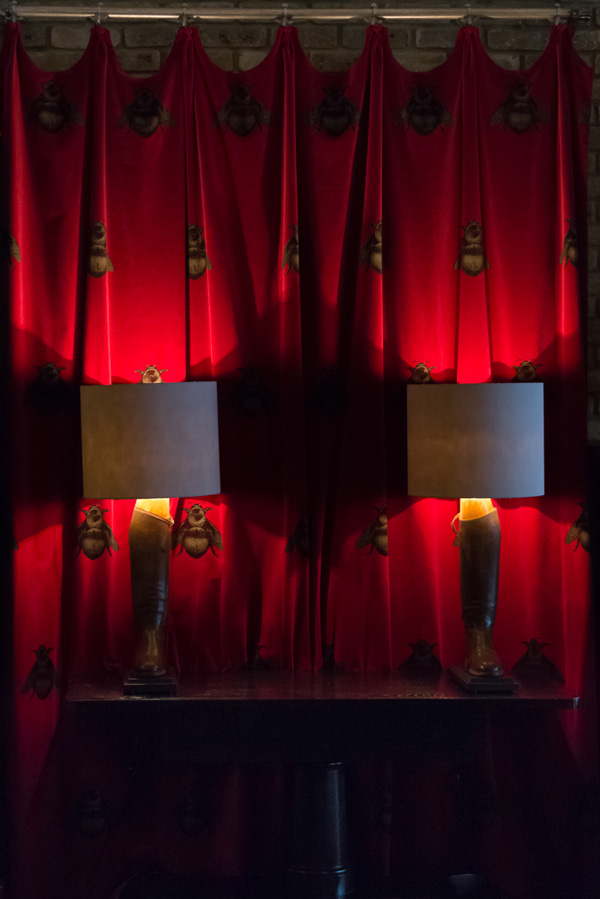 Napoleon Bee Velvet is handprinted in our Glasgow studio using traditional screen printing methods, adding to the atmosphere of quality and timeless luxury.